LASER CUTTING GALLERY
Back to Laser Cutting
LONDON MAP
​
Laser engraved map of London showing road, bridge and river detail.
BUTTERFLY SNOWFLAKE
​
Laser cut snowflake design showing the artwork references to the outer cut (green), inner cuts (blue), scribe lines (red) and engraving (black). Exact artwork guidelines can be found here.
LASER SPRUCE
​
Laser cut spruce disc with inlayed resin.
LASER CUT LINO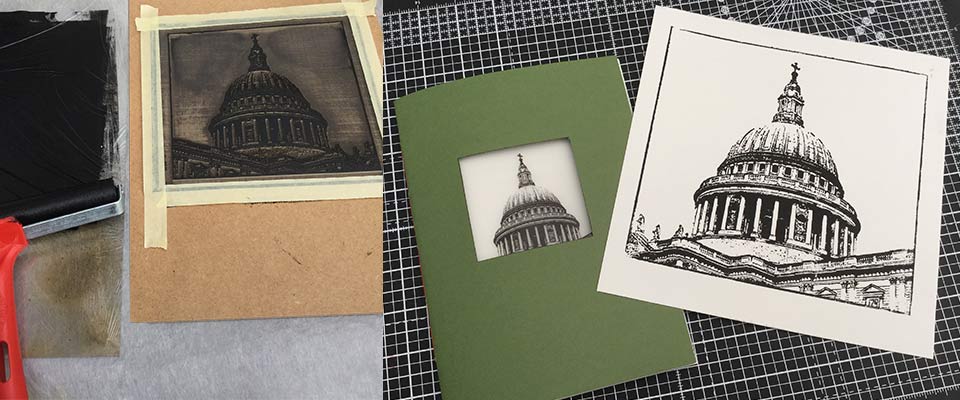 ​
Laser cut lino for Arcimboldi Press
LASER ENGRAVING ROLLING PIN
​
This sugar skull design has been laser engraved onto this rolling pin using our rotary attachment.
LASER ENGRAVING ON WOOD
​​
The Ali image was reversed and engraved onto painted sheet of wood. The viking image was a straing laser engraving.
BIRTHDAY CAKE DECORATION
​
This 60th birthday cake decoration was made combining our etching and laser services
COAL MINERS JOURNEY
This exhibit by Keaton Howes is a work for the DS21 MArch Studio University of Westminster
It maps a coal miners journey from his house to the coal face (represented by the black line both above and overground) against time and distance. Time going round and distance towards the centre (the coal face). The red circles also plot temperature.
All elements apart from the nuts and support tubing were cut in our Laser Workshop.
DESK TIDY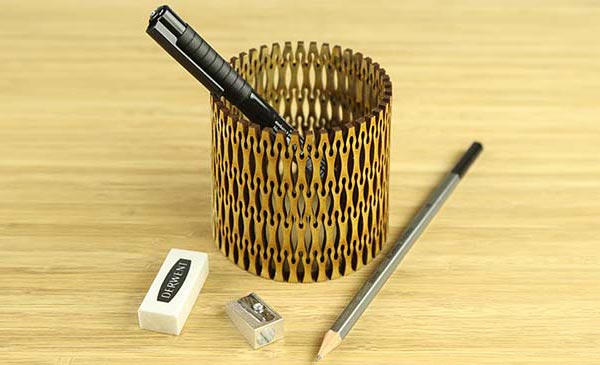 This desk tidy was laser cut from 3mm MDF.
US EMBASSY
Laser-cut the front elevation of the US embassy in Grosvenor Square – due to be vacated in 2017 with the embassy moving to Nine Elms into a new building designed by Kieran Timberlake.
THE SUMMER PAVILION
Lasered cut 3mm plywood for BrightSpace Architects.
OHBOT
Lasered cut acrylic panels for the OHBOT a kit robot that primary children can assemble in an hour.
WEDDING TABLE PLAN
Lasered engraved wedding table plan
WEDDING TABLE DECORATION
Lasered cut wedding table decoration from 3mm gold acrylic.
LEATHER STRAP
Laser engraving on the leather strap for the Nipper Charger from Design on Impulse.
KEY RING
Laser cut tinted acrylic keyring.
WEDDING CAKE DECORATION
Lasered plywood cake decoration for Sid & Chrissy designed by Stylist Zeena Shah
ARTICLE 25 BUILDING PROJECT MODELS
TOMSKY PLAQUE

© Martin Tomsky
EUROPEAN MAP

Laser etched map on cork
GOLA RAINFOREST NP HQ

This model we cut for Article 25 won the Lend Lease / Architect's Journal Award for best First Time Exhibitor at the Royal Academy's Summer Exhibition in 2012.