CUSTOMER COMMENTS
'Thank you for the great service and friendly help. Package arrived safe and sound this morning much faster than my expectations.'
A customer in America
'Great service from these guys, very pleased with the speed of dispatch and quality of product.'
Jack Payne (via Facebook)
'Very impressed with the 4D modelshop's excellent casting service. Customer service is very good indeed and felt very personal. I have just received my first order, it will certainly not be the last.'
The Droid Foundry
'The etchings arrived on Saturday, thanks for sending them so promptly. To say that I am ecstatically pleased is a gross understatement! You've done a fine job. I have some more drawings on the way, I'll be in touch...'
Workshop customer
'Thank you so much because my order arrived today. I can't believe it arrived so quickly and wish I'd found the website before. I look forward to placing more orders.'
Web customer
'They have a laser cut service amazing! Quick, good price and efficient! 10 out of 10'
Piticlino García Hernández
'Thank you very much. You guys are literally the best etched company I have ever worked with. Every time I get product you exceed my expectations on customer service and quality. I'm just so happy I found your services.'
Jeff Briggs
'I always put my laser work through you guys, because you are reasonably priced and above all offer suggestions and guidance of how best to achieve the right look, which is surprisingly absent from other businesses I have used in the past. Keep up the good work. All the best.'
Ian
'The laser cutting arrived early this morning and it's perfect. Thanks so much for your help. All the best and speak soon.'
Isabel
'Greetings Iain! That is absolutely INCREDIBLE!!!! I cannot believe how quickly that arrived!! And of course, when I opened up the package and saw the ABSOLUTELY STUNNING quality of the brass sheet photo etching that you sent, I was absolutely blown away! Thank you so very, very kindly for producing an additional photo etched sheet of my artwork! That is going to come in very handy!! I simply cannot thank you enough for all of your assistance, Iain! You make my humble work look SO polished!!! Until my next order...'
Roberto Williams
'Loving the wide range of products you have available, as someone fairly new to the hobby it's rather difficult to figure out where to get everything'
Email from customer
'Total gem! Love this place'
Hermes Cevera
'Fantastic hobby/modelling shop with the best range I've seen in any independent store. Especially good for range of materials, printing and cutting services and helpful and knowledgeable staff'
Peter Blenkharn
'We have received the pipe with the engraving. The work you have done is just amazing! It turned out wonderfully.'
Lutz
'I collected the etching yesterday and I just wanted to thank you – it looks fantastic.'
John Bowmer, JBArchitecture
'Just want to say, the quality of the etching is great, thanks a lot to you and your team!'
Elliot Mossop, Hawkins Brown
'Brilliant job very happy thanks.'
MM (etching job)
'This arrived today. Thank you! Amazing product and QUICK delivery. That's how you get repeat business.'
Jeff Briggs
'You're the best many thanks for the express handling.'
Martyn Corner, Hopkins architect
'Hi, I forgot to say a huge thanks for casting those parts for me. They look really good. I'll have some more parts to cast soon.'
Craig Loveday
'I just discovered your modelmaking guide section. It is absolutely brilliant! An enormous thank you for making this available. I will order bits and bobs from your website in the future to support you. Well done guys!'
DS
'I am still delighted with some complex modelling work by Iain in 2015. He made me an etched brass sheet of tiny spars for 1/1200 scale warship masts and superbly made real the four intricate designs which I sent him. Iain's work brilliantly rescued my 3-year modelling project from a frustrating blockage.'
Peter Grant
'This order arrived with me at 8:30 am this morning. That's 1 hour before your email was sent advising me it had been dispatched. I can only say your service is truly remarkable considering I ordered it only yesterday afternoon…. Or you're time travellers!'
Alex
'I just wanted to say thanks for the quick delivery and fab products. My 6 year old son has to make an alien from one of the planets in our solar system. We are making a polymer clay alien who lives in a bubble (plastic bauble) as he's from Neptune which is all gas so he can float around. So glad I found your website and love the illusion film which will be the backdrop.'
S L-C
'Order place less than 48hrs ago arrived complete and in good condition. Excellent service. Thank you.'
DAVID DRURY
'I would just like to say a very big thank you to Federica at the @4Dmodelshop you are a star an absolute asset to the #4Dmodelshop you are helpful and knowledgeable and I appreciate the time you take to assist me when i need it most!'
EUQINOM 7 DESIGNS
'After struggling to find the products I required for a fair price in Sweden, I called this company and within 2 DAYS I received a high quality product accompanied by some of the best customer care I've ever witnessed.'
'Model makers or all types should definitely check out Modelshop!'
WEZ HANSLIP
LS: 'Hi, I recently placed an order last Sunday for some Styrofoam to be delivered to me. This order has still not arrived, given your store is a matter of minutes away from my flat I am wondering what is taking so long?'
Tim: 'Dear L, Your goods were sent on the 11th and were delivered by Fed Ex (tracking number XXXXXXXXXXX) on Tuesday 12th signed for by X XXXXXXX'
LS: 'Thanks for this update, I have been speaking with one of your colleagues in store who has done a fantastic job of tracking down what went wrong here. Turns out my concierge lost my parcel and they have 'subsequently' found it.'
LS
IT: 'I received your package in your normal rapid way, BUT sadly the only content was the Styrene sheet. I have treble checked the polythene bag the styrene is still in, and the cardboard packaging, but there is no sign of the copper foil or the copper strip. Please advise?'
Paula: 'I have spoken to Doina (who packed your order) and she said she put the copper sheets in between the styrene sheet, to stop them from getting damaged.'
IT: 'My humble apologies, I do not know how I missed them, but I have found them now - Well done Doina, in perfect condition. !!'
IT
'Goods received, as ordered, next day. Couldn't ask for more. Congratulate yourselves by singing the chorus along with Tina Turner!'
EK
'Hi I simply had to write and express my complete satisfaction with my recent experience with your company. It was not a massive order but the speed of dispatch and delivery was First Class, no pun intended. I had expected three to four days, I was surprised it was the very next business day. I will not hesitate to recommend your services and will definitely be ordering again, keep up the great service .'
SS
'Hello. Thank you for your exceptional service, the items ordered yesterday (Wed) arrived first post this morning, from London to the Isle of Man in less than 24hrs.'
HOWARD QUAYLE
'Ordered items arrived first post this morning, excellent service, thank you for your first class delivery, all items well packed and secure, I will certainly recommend you to my friends, these will be used for the Dining Lounge on my 1/96 scale model cross channel ferry, I will be ordering again from you.'
WEB CUSTOMER
'You guys are the best. Top marks on price Very quick delivery and only a few days until Christmas. Couldn't ask for more. Thanks.'
PAUL G
'My order just arrived and given the late hour I phoned my order through yesterday, was surprised it arrived around 10am this morning. The mahogany sheets are excellent, and very well matched as I asked, very well packed to arrive in perfect condition.'
TG
'So just to say thank you very much for a first class product and service. I look forward to buying from you again in the near future.'
IAN STOCK
'This is just a quick email to say thank you for the excellent service you provided! I have attached an image of the completed model (see Summer Pavilion), I was really surprised at how accurately and easily the model fitted together, very impressive..'
BRIGHTSPACE ARCHITECTS
'Hi there, I visited your shop yesterday morning and was really pleased with the customer service I received, previously the day before I was in Hatton Garden looking for metal and people were very blunt and rude to me, possibly because I was a student and asking for price checks.'
'The employees in your shop were very helpful and also behind the till, where I was given advice about a student card and my products where well packaged. I felt the need to let you know, it was a pleasure visiting your shop and I will be re visiting and recommending to others.'
EF
'What a pleasure catching up with @TeenVogue in their epic building. Glad you like our etching...thanks @4Dmodelshop!'
SARAH ANGOLD STUDIO
'The pulp ball arrived this morning before I'd even noticed it was missing, or seen your email. I really couldn't ask for more of an impeccable service, thank you so much for sending it on. Extremely satisfied with everything I've received, I'll be using 4D for all my crafting supplies from here on out.'
DOUGLAS
'Ian @4Dmodelshop just saved my life again. Stunningly intricate #etching for a practically impossible #ThankYou'
SARAH ANGOLD STUDIO
'The tube arrived this morning and I am very, very pleased with the lasered card, absolutely perfect, exactly what I was after. Thank you very much for the fast turn round, excellent service.'
KAREN R
'Received the pack of cut material – looks great, thanks for being so organised' (Laser)
HAPTIC ARCHITECTS
'looks great! Thanks again for your hard work' (Etching)
COLLETTE P
' Thanks very much for your swift service. I've searched everywhere for some realistic model hedges and yours are by far the best and a very reasonable price (attached picture to show their effect on my model landscape) As you see they make excellent topiary as well.'
MICHAEL ARNOLD
' The models arrived this morning. Thanks for the speedy service and lovely models as well.'
RICHARD CROOK
'I just wanted to email you to say thank you for delivering my order so quickly! I placed my order (for 10 Obeche sheets) yesterday afternoon and was delighted that it arrived today!
I am overall very impressed with the service - I also had to phone yesterday to check I had ordered the correct sized wood and was dealt with politely and efficiently by the gentleman who answered the phone.
I am self employed making and selling dolls house furniture and I'm currently working on a book of tutorials, which is being released later this year, so I order a lot of wood and will definitely being ordering from you again!'
JULIE WARREN
Little bits and pieces by Julie
' just a short message to thank you for the brilliant by return service you provided on my first order with you at Modelshop.
You may rest assured that when I am next looking for something I will be in touch with you first.'
PETER COLSEN
'Big up to Ben @4Dmodelshop for the engraving on the leather strap for the @nippercharger - we're almost there'
DESIGN ON IMPULSE
'Thanks for your help Sanjeev! Super-efficient!'
TWITTER COMMENT
'Order came this morning, very quick delivery, very impressed with service from 4D'
STEVE E
'Thanks again [laser-cut pieces] work perfectly! Looking forward to working with you again.'
HABERDASHERY LONDON
'Your [etching] team is the best!....as usual. Thank you very much'
JULIE IMPENS
'Thanks ben from laser dept @4Dmodelshop for all your hard work over the past 8 months and quick turnaround on jobs. We owe you a drink.'
TOM TAYLOR (PAUL DAVIS AND PARTNERS)
'Thank you very much for the etched tree order that we received earlier today.
I placed the order for 560 small trees yesterday knowing that my deadline was for next Tuesday and your team at 4D produced the trees and sent them to me this morning with no fuss or worry whatsoever.
We at Amodels appreciate the effort you went to at such short notice and will maintain our custom with you into the future.'
ANDY GILBERT (AMODELS)
'My order arrived today - less than 24 hours after my web order! Brilliant service at a great price...what more could anyone ask? I am delighted I found your site and will definitely be back! Well done and many, many thanks. From a very satisfied customer'
EDDIE MCCORMICK
'I have just taken delivery of my order which I only placed yesterday afternoon - what fantastic service - and you ask for suggestions on how you can improve on it, well if you could deliver before I placed the order then you would be achieving the impossible. You cannot better what you have just done for me - WELL DONE!'
WILLIAM YENDALL
'Really impressed by the fantastic service from Iain @4Dmodelshop photo etching department this week. Top work! Photo's coming soon...'
ARTISAN MODEL MAKERS (VIA TWITTER)
'We received the samples in time. They are looking great. Thanks again for turning it around that quickly in the end.'
ANTONIA (NORTH DESIGN)
'The laser cut items arrived just now. Thanks for such a quick service. Much appreciated'
TOM TAYLOR (PAUL DAVIS AND PARTNERS)
'Just wanted to follow up on the etchings to say thank you very much for these.
They turned out really well and I look forward to creating further designs for you to work with'
SIMON (BAMFORD WATCHES)
'Thank you very much for your work on this pattern, it came out absolutely beautiful!'
JEAN-MARIE (MADE THOUGHT)
'Thank you for the etching, looks great!'
KUGATHAS KUARAJAH (MOWBRAY CRAWSHAW ARCHITECTS LLP)
'I just received my order everything looks great! Thanks again!'
KEVIN JÉAN
'Many thanks for the fast turnaround, much appreciated' [etchings].
ASHLEY OSMOND, DESIGN BRIDGE
'Thanks for all your help. The items arrived today in excellent condition' [laser].
JON SAWYER
'We just received the [etched] sheets – they look great, thanks a lot'.
CHRIS RADLEY, FLETCHER PRIEST ARCHITECTS LLP
'Looks great. Thanks for doing this so quickly' [Laser cutting].
MATTHEW WALKER, ADAMAT LTD
'Just wanted to say thanks, I received the [laser] order on time and in perfect condition'.
RAQUEL NJGUNA
'I received [my etchings]. Thanks for the fast service'
ARCHIM'AIDE SCALEMODELS
'I visited 4D modelshop last year with my father-in-law who is a regular visitor.
Before retiring he used to work in London and now finds it a great excuse for a day out.
I was 'Wowed' by the variety of materials available and will use some for my 'Cambridge in Miniature' creations.'
JEREMY CORKE (VIA FACEBOOK)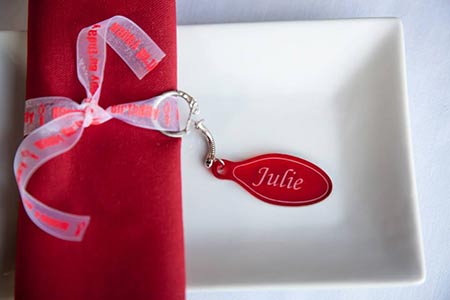 'Thanks for your help with designing and then laser-cutting the key ring fobs. I was really pleased them and my guests thought it was a wonderfully novel way of setting the place names'
JULIE BAKER
'I have just received my (small) order of silver birch and deciduous trees. I only ordered yesterday, so to receive today was a bit of a shock! Moreover, the trees are of the finest quality and the most realistic I have encountered. I will be returning with a much bigger order! I will also be singing your praises on the model railway forums! Thank you from a very satisfied customer. .'
BARRY MORTON
'Thanks for the speedy service and concern about not being able to fulfill part of my order. Much appreciated.'
R S
'Just wanted to say we really appreciate your consistently excellent standards in quality, time keeping and all round customer service when it comes to accommodating our needs at short notice within drastically tight time frames. The tree made it onto the model in the nick of time before photos and packing'
HANNAH (HEATHERWICK STUDIOS)
'Just a line to let you know that we have now filled the position thanks to the ad on 4D's website! '
MARIA (NICHOLAS HARE ARCHITECTS LLP)
'Thank you for the efficient [etching] service. The labels arrived this morning and they are perfect!'
B DEDDENS (STUDY O PORTABLE)
'I would just like to commend you on your exceptionally quick dispatch and delivery (it arrived today). I actually made this order because a different supplier had let me down (six working days and still waiting) and I hoped to get some clay before the weekend - suffice to say I will be using you again in the future'
AL
'Thank you for the [laser job] you did the other week – amazing'
WENDY (A D DESIGN)
(After receiving etchings) 'I'm extremely happy with the result, service and speed.'
MARK NOBLE
(After receiving etchings) 'I will absolutely recommend your services'
ARILD BRATH (OSLO)
'Just wanted to say 'amazing' received my order today! Fantastic service. Thank you so much'
RUTH
'I just received the etching and have to say it's superb, I can't wait to start work with it. Many thanks for the fabulous service'
IAN N
'Just a quick note to say thanks for the great service, all the best for 2014' [web order]
ALAN
'Thanks for the brilliant service' [web order]
MARGARET T
'I just wanted to say that you guys rock. You're so awesomely reliable. I've just been ordering loads of WED clay from you guys and you always deliver so damn quick. I love you guys'
VINCE
'I just wanted to say thank you again for the excellent photo etch and for producing against such a tight timescale. Absolutely outstanding service and superb quality work! '
NICK McKEOWN
'Just to say that I placed a first order with you online yesterday – hence a new account set up – and called to request next day delivery. The package arrived by courier this morning at 8.45am. Fantastic service ! '
WENDY EBRINGER
'Just wanted to say thanks for the superb service- the parcel arrived this morning and I couldn't believe how fast you managed to get it to me! Thanks very much.'
SUZI DOREY
'Hi, thanks so much for your quick response and quick delivery! Amazing'
RUBY
Hi, Parcel just arrived - its perfect - Thankyou!!! You were faster and so much more reasonably priced than anywhere else I tried. You will be hearing from me again at some point I'm afraid!'
GEMMA
'Best customer services ever @4Dmodelshop have staff in the store with Skype so you can call up and see the product, really helpful staff too'
TOM LYNCH
'I had a laser cutting job done by your team yesterday. Just wanted to say a huge thank you for sorting out all the little pieces of the work into separate bag and size as well!

The work is part of a model which will be shown in city hall today and once again thank you for doing such a great job!'
IVAN (PIE ARCHITECTURE)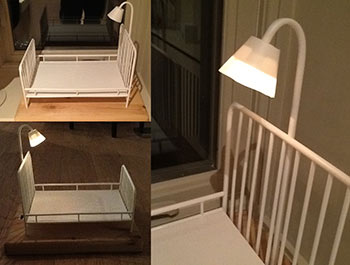 I wanted to write and thank you for your help in selecting materials for my daughter's art project.
She is entering a number if pieces for a year 9 art scholarship at her school in Northamptonshire.
The scholarship involved her picking a theme and entering 12 pieces; 6 of which have to be done at home in her spare time.
She chose the Olympics as her theme and as one of the pieces, she elected to construct a scale model of the NHS bed(s) used in Danny Boyle's opening ceremony.
On your advice, we used styrene rods and strips, as well as a low watt light bulb and power pack to add authenticity by creating a lamp above the bed.
We have now finished the bed and have only the mattress to construct.
Thanks for your advice and overall customer service.
SIMON HAMMERSCHMIDT
'Many thanks for the laser etched floor you've just done for us at the National Theatre.
We're really pleased with it.'
WILL
'I've looked far and wide for miniature trees for my sculptures, these are by far the most realistic I've found. Many others I've seen are let down by cheap trunks that just look like coiled wire and 'leaves' that moult. These are so far from that, beautiful and surprisingly durable.' (50mm Oak tree)
ALICE
'Thank you for your very speedy service, the order arrived today.'
JOHN WALLER
'Received my order this afternoon, many thanks for your prompt service. Will certainly recommend you to others.'
DOUG SCRAFTON
'Can I express my sincere congratulations on your speedy service, to say I was impressed is an understatement! Ordered 13:00 hrs yesterday in my hand via Royal mail 10:00 hrs this morning ( next day) WOW. If and when I need any other modelling accessories you will be my first stop.'
CLIVE M NEALE
'Just wanted to say a big thank you for the brass etching you did for me. Looked fantastic and went down a storm at the show. Look forward to doing some more in the future'
SIMON MOXEY
'… thank you for sending a replacement as soon as you did, I have to say some of the best customer service I have experienced for a long time.'
PETER MITCHELL
'This is great stuff (Styrofoam LB-X) easy to cut with a craft knife or hacksaw , I'm using it for the basis of a model railway layout cut away the outer edges and you have a remarkable rock face, and on top of that It was delivered less than 24 hours after making the order great stuff 4D'
STEVE HYDE
As a long time user of 4D's trees I can honestly say I have found nothing that comes close, and I've tried just about every manufacturer in the World!'
MR. A. McDIAMOND
'Thank you for the prompt delivery of trees….Amazing! I have tried other makes and making my own trees, but nothing beats your trees for realism'
LEN WILKENSON
(Railway modeller and contributor in 'Model Rail' magazine)
'Thank you so much for the piece. It is to a higher standard than I could have ever have wanted'
MIKE FREEMAN
(comment after receiving work produced by our Laser Dept.)
'Thanks to Ben for a job well done, very pleased with the result and thanks for sending it out so quickly!'
PHIL NEAL
We received this comment for nickel silver etching:
'Thanks very much for the etching, which looks great, and for turning it round so quickly'
DICK BIRD
'Mohammed – the name plates look AMAZING!!! Thank you so so much! We'll be ordering some more soon'
BETHANY ANN McDONALD
(Bush Theatre)
'Wow! I didn't expect such speedy dispatch! Thank you very much!! Very encouraging for future orders. Excellent service'
BRIAN