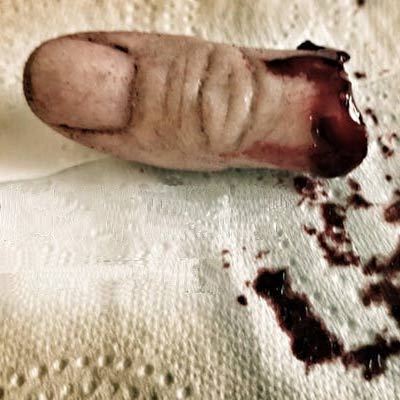 DATE:
Saturday 20th October 9:30am - 1:30pm
DETAILS:
Learn how to make realistic severed fingers in this half day workshop!
As Halloween is fast approaching, why not learn how to make a creepy prop to add to your costume, decorate your home or simply scare your loved ones with? Always wanted to learn life casting? Then get started with the basics and create something spectacularly spooky at the same time.
This is a hands on (pun intended) workshop and each participant will leave with their own severed fingers, an understanding of life casting and mould making, knowledge and techniques to make their next silicone prop, a voucher to use in store* and a completion certificate. All materials and equipment will be provided.
You will learn:
How to use Alja-Safe (a Smooth-on product) to life cast
How to mix silicone
How to colour silicone to replicate skin
Painting a prosthetic/prop
And more!
You will be taking a cast of your own finger. We feel this is the best way to learn, as you get to experience both sides of the life casting process. However, if you do not want to do this, then please get in touch with us, and we will arrange a model for you to cast from.
The workshops are limited to ensure you get attentive support and advice.
PLEASE NOTE
All participants must be over 18 to book. If you are under 18 and would like to attend, please get in touch and we will see what we can do.
All equipment and materials will be provided but please bring/wear old clothes as casting can get messy!
Tea and coffee (as well as Halloween themed snacks) will be available.
Only £50. (+ EventBrite booking fee).
* As this workshop is based at 4D modelshop, you will also be able to purchase any additional items. Although all materials and use of equipment are included within the cost, you may want to buy more materials for your next project with your newly learnt skills. Due to this, attendance of the course will also entitle you to a 15% off voucher to use on anything in store that day.
Tickets are non-refundable due to material cost in preparation for the workshop, however if you do need to cancel, get in touch and we will do our best to reschedule your class or book you onto a future workshop. In the very unlikely event that we need to cancel the workshop, full refunds will be issued.
FURTHER INFORMATION
Cost: £55 + booking fee
Bookings via Eventbrite
USE OF CASTING MATERIALS FOR ARCHITECTURAL MODELS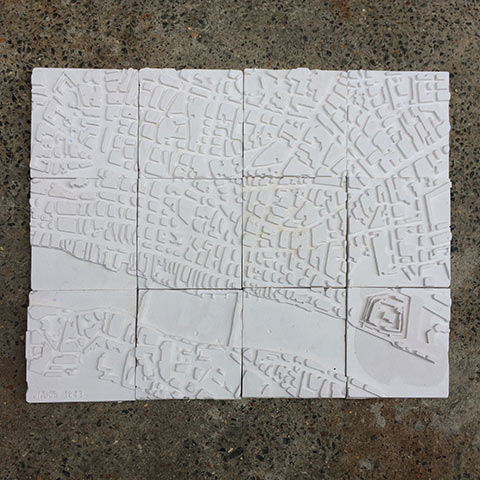 DATE:
Saturday 27th October 9:30am - 1:30pm
DETAILS:
Atelier La Juntana and 4D Modelshop are organizing a 1-day practical course designed for architects, model-makers, artists, or anyone wishing to discover the world of model making through casting materials.
The course will give participants an overview of the world of casting materials and its use for architectural models, covering different techniques and materials such as silicone moulds, alginate, plasterboard, concrete and resin.
Both beginner with little experience and those with professional ambitions are welcome to participate.
The course is taught across a series of short exercises combining theory and practice, solved through direct experimentation and manufacturing, and will include techniques such as carving, moulding, and casting.
Students will take with them all the work produced during the course and an instructional publication on the use of the materials together with a diploma will be provided upon completion of the course.
The number of participants is limited to 12 people.
FURTHER INFORMATION
Cost: £55 + booking fee
Bookings via Eventbrite