Polaroid Play 3D pen
Easily create 3D objects
Refillable filament system
Compatible with Polaroid Trace App
Create fun 3D models freehand - Play Trace lets you create your own freehand 3D designs.
The pen uses environmentally friendly plastic filament made from corn starch, which is bio-compostable.
You can set the pen to automatic or manual extraction and it has four speed settings to adjust levels of precision.
Use the stencilize button to turn photographs into stencils, or trace imported templates and then assemble to create amazing 3D models.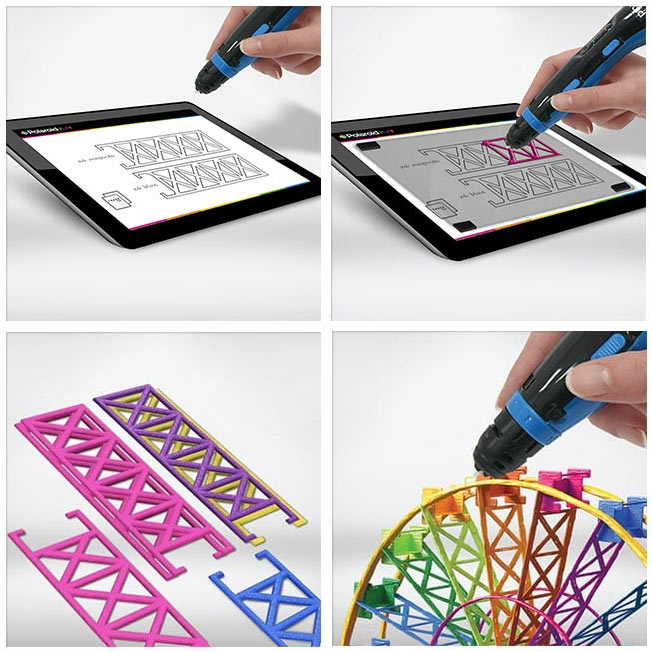 Each pack contains: 1 Polaroid Play 3D pen and holder, a 1.5m USB cable, 4 x 15g (5m) PLA filament packs, 1 Trace App Screen Protector, 4 x adhesive pads and a quick start guide.
The brilliant triceratops was created using our Polaroid 3D pen by Adele in our shop.