CUSTOMER COMMENTS
July '22
'It's here and looks brilliant thank you!!!' (Laser Cutting Service)
Jess Curtis
'Ben, Thanks for the castings. Superb work with minimum shrinkage. Will do the job great! Arrived a little sooner than expected too, but that worked out OK.' (Resin Casting Service)
James Day
'The etches are great.' (Photo Etching Service)
Alan Budgen
'Excellent service: 5-star. You stock items I can't find elsewhere.' (Mail Order Service)
Phil Warneford
'Hi Ian, Yes thanks arrived in good time, nice quality, thanks very much.' (Bespoke Scenics)
Wilkinson Eyre
'I'm really happy with the service provided over the many years I've been buying from you. Everyone I've spoken to has been really helpful and delivery is quick. One issue last week – which wasn't your fault – was dealt with promptly. Thank you.' (Mail Order Service)
Mr Jennings
'Hi Ben, Many thanks for your help - much appreciated.' (Laser Cutting Service)
Sarah Akigbogun
'Hello Iain, Thank you so much, the brass etching has arrived and it is beautiful. Thank you for all of your guidance and patience.' (Photo Etching Service)
Karen Britcliffe
'Hi Ben, I am happy with the job! Also, good service from your colleague (Iain) questioning the small cut sizes.' (Laser Cutting Service)
Laser Dept customer
June '22
'Hi Ben, I am happy with the job! The holes are true which was an issue in the past order and everything looks very tidy. Also, good service from your colleague (Iain) questioning the small cut sizes, in the past I've just learned the hard way.' (Laser Cutting Service & Photo Etching Service)
Ashley Davies
'Hi Iain, Thank you again for making those on short notice' (Photo Etching Service)
Post 21
'Hi Iain, Ahh many thanks - all received safe thanks for all your help on this' (Laser Cutting Service)
Chris
'Great, thanks. I'm in the middle of moving out so it's a hectic time but I'll definitely be getting some bits made with you guys.' (Bespoke Scenics)
Model Technology
'Hi Ben and Iain, Thank you so much for your help last week. Everything submitted on time thanks to you both, I really appreciate it. Also wanted to let you know that I never received a card/email/call back from APC to say anything about the original delivery and you may want to watch out in case of bigger deliveries going missing! I know Iain mentioned this can happen with any courier, but just in case!' (Laser Cutting Service)
Callum A McLaughlin
'Hi Ben, Thanks for everything, so pleased with the quality every time it comes.' (Laser Cutting Service)
Liam Roberts
'Hi Ben, We received all the pieces yesterday, thanks for turning it round so quickly' (Laser Cutting Service)
Gibson Thornley
'Thanks again for being so quick to reply.' (Laser Cutting Service)
CC Graphics
'Looking forward! Oh and btw, I've had contact with 3 people from 4D now and everybody's just really cool and friendly. Well done for setting up a brilliant culture and hiring fantastic people. I feel in really good hands.' (Laser Cutting Service)
Yannick Jacob
'Thanks, received at Sketch, thanks for dealing with this order so quickly.' (Bespoke Model Trees)
Foster + Partners
'Martin, Brilliant – many thanks. Will put my order in.' (Mail Order Service)
Max
May '22
'Parcel received. Exceptional work as always. I'm always thrilled to open your parcels. Thank you very much! I'll be putting in another order from stored films, early next week.' (Photo Etching Service)
Jeff B
'Hi Mo, Couldn't have done it without your expertise.' (Laser Cutting Service)
Dave Linney
'Hi Matthew, I collected the piece and made my test everything works perfectly. Thanks for your help and for the perfect timing.' (Photo Etching Service)
Luana Meneux
'You're a star, thanks Iain.' (Photo Etching Service)
Marengo Props
'Hi Iain, We're really pleased with the etching! Big thank you to you all.' (Photo Etching Service)
David Fawcett Ltd
'We've got 'em! That's a great job, great service, from real human beings. It's been a business doing pleasure with you guys. Please quote me if you wish! (For a small consideration). Let's do it again.' (Photo Etching Service)
Nick Grange
'Hi Iain, I forgot to get back to you about the extra white tree sample you sent with the palm trees. They look really great. A nice improvement on the old white.' (Bespoke Model Trees)
Big
'Hi Iain, the trees arrived! They are very pretty and very white :). Thank you so much!' (Bespoke Model Trees)
Buero BB
'Hi Matthew – Gratefully received, and all looking perfect. Thank you so much' (Dry Transfer Service)
Elementary Productions
'Hi Matthew – Just wanted to thank you for the latest batch, which arrived safely!' (Dry Transfer Service)
Matilda Cranston
'Hi Ben. Thanks so much for the Sky Blue Vessel. They are all exquisite and the quality of the resin is much preferred to what we used before. I have another order coming next week for transparent vessels and one of the Lobi heads.' (Resin Casting Service)
Isatu Funna
'Hi Ben, Spot on! The badges are spot. Attached some pics of the project with the first badge fitted. So, thanks for the good work.' (Resin Casting Service)
Neil Perry
'Hello ladies. Just a quick note to let you know the mesh arrived in today's mail. Just what I was looking for! THANKS again for all your help and excellent customer service.' (Mail Order Service)
Marc Ogden
'Thank you so much for arranging the return of my glasses. They arrived safely this morning. 5* service.' (Mail Order Service)
Gordon McIllroy
'You're a life saver. Thanks so much.' (Laser Cutting Service)
Steven Rowland
'Many thanks Iain, all just arrived and looking great.' (Photo Etching, Laser Cutting Service & Bespoke Model Trees)
Ben Taggart
'Hi Iain, The etching has arrived, perfect as always' (Photo Etching Service)
Dick Brid
'All arrived safely, they look great! Thanks so much for all your help getting this done.' (Laser Cutting Service)
Kelly Jago
'I must say the result is superb, exceeding my expectations, and it was in perfect conditions when I received it. I must thank you for your help and understanding, and of course for your superb work.' (Photo Etching Service)
Pierre Clément Fayard
'Dear Iain, I received the photo-etched plates. You and your colleagues made great work with my design, thank you very, very much for this fantastic work! Also thank you for the careful, safe packaging of my parcel, the wooden plate and the separating papers kept the plates in perfect condition with no damage. I highly appreciate your kind help and efforts to make my parts in this high quality and excellent look!' (Photo Etching Service)
Tibor Kovacs
'Jesus, Fantastic you are a legend, Many thanks for all your help today.' (Mail Order Service)
Tom Taylor
'You're a life saver. Thanks so much.' (Laser Cutting Service)
Steven Rowland
April '22
'Hello, Scarlett. THANK YOU very much for the follow up. I would also like to ask you to please convey my sincere appreciation to Grace for her kind and patient assistance in helping get me past the somewhat confusing website. You were both extremely helpful.' (Mail Order Service)
Marc Ogden
'Thanks for your heroic effort on Friday; the tube arrived and the bits are already being applied, so all a lot more relaxing than if we'd gone for a collection today.' (Dry Transfer Service)
Matilda Craston
'I received my order this morning, that is what I call good service. Thank you.' (Mail Order Service)
Mike Ross
'Awesome many thanks, got my deadline tomorrow night should be able to hit it now!' (Bespoke Model Trees)
Hopkins Architects
'Hi Iain, All received, thanks they're great.' (Bespoke Model Trees)
3DD
'Good morning, Mohamed. Thank you for the artwork. I did several test stampings over the weekend and the results are great. Thanks for the time and attention you gave the job!' (Laser Cutting Service)
Martin Westwood
'Hi Matthew, Transfers looked great.' (Dry Transfer Service)
Post21 Ltd
'Hi Iain, I've received my etching and it's perfect! Thank you very much!' (Photo Etching Service)
Yixun Liu
'Hi Iain, Amazing! Wow, that was particularly speedy! Didn't quite expect you'd get it done that fast, but it's much appreciated nonetheless.' (Photo Etching Service)
David Fawcett
'I received my order this morning, that is what I call good service. Thank you.' (Mail Order Service)
Mike Ross
'Hi Mo, I've just unwrapped the two chopping boards. They look great! Thanks for all your help and for the rapid turnaround.' (Laser Cutting Service)
Laser customer
'Hello Matthew, the dry transfers has been received and looked very good. We will definitely order more from you in the future.' (Dry Transfer Service)
Vänliga Hälsningar / Anna Hallman
'Thanks Iain that's perfect. You're a legend!' (Photo Etching Service)
Taz
'Hi Matthew, Thank you yet again for the speedy service.' (Dry Transfer Service)
Carl
'Etchings are perfect, cheers Iain' (Photo Etching Service)
Foster + Partners
March '22
'The transfers are great, thank you for doing them.' (Dry Transfer Service)
Matt Sedgewick
'Thank you once again for a first-class service' (Mail Order Service)
George Macdonald
'Just arrived, it looks amazing! Just perfect. Thanks so much Iain!' (Photo Etching Service)
Jonny Cavaciuti
'Hi Mohammed, You're a star! Thanks a million, to turn the job around so quickly.' (Laser Cutting Service)
Sandy Sterzl
'Hi, Scarlett, I received the order this morning. The package I received was marked item 1 of 1. Confirming that this is the replacement shipment you sent. The original shipment is still missing. I'll let you know if it ever turns up. Thank you for your help and excellent customer service.' (Mail Order Service)
Gavin Bain, Celtic 3D
'Thanks Iain, they arrived today and look great!' (Photo Etching Service)
Georgie White, Royal Shakespeare Company
'Hey guys I'm absolutely delighted with them, you guys were such a pleasure to deal with and I'd absolutely love to work together again!' (Resin Casting Service)
Oliver O Connor
'Hi Matthew – That's so kind of you to let us know, and thank you for turning these around for us so quickly as per.' (Dry Transfer Service)
Matilda Craston, Elementary Productions
'The trees are great and thank you your continued support.' (Bespoke Model Trees)
Foster + Partners
'Thanks Matthew, much appreciated!' (Dry Transfer Service)
Richard Nicholas
'You are an absolute legend! Thank you so so much, you've done me a huge favour today x' (Laser Cutting Service)
Maia Kirkman-Richards
'Fantastic, beautiful work. Can't tell you how grateful I am for your help! I'll be sure to come back to you for future projects - with more reasonable deadlines going forward! Thanks again.' (Laser Cutting Service)
Gilbert Hadden
'Hi Iain, Just received today, really pleased with results! Thank you, for all your help!' (Photo Etching Service)
Rebecca Greaves
'Thanks again Ben, perfect - really appreciate the rapid speed very much!' (Laser Cutting Service)
Louise Mason
'Hi Ben, Just to say thank you for a very quick turnaround! I picked up the cuts this morning - it is all looking great.' (Laser Cutting Service)
Nikolai Kuchin
'I got the last etch sheet. Excellent as always. Thank you again.' (Photo Etching Service)
Jeff Briggs
'Thanks Ben, the pieces are perfect!' (Laser Cutting Service)
Maya Patel
'Dear Iain, I would have got in touch before now, but I wanted your work to go to the restorer to make sure everything fits. It does -you have done a cracking job and I am so grateful to you.' (Photo Etching Service)
Piers Wauchope
'Oh, looks amazing! Thank you SO much! Huge, huge thanks for all your amazing work and effort today.' (Vinyl Cutting Service)
Will Rose
'Dear Iain, Beautiful job, please thank your team!' (Photo Etching Service)
Phil Neal
'Dear Scarlett, Thank you for your reply. That's a shame that you don't have the right tubing - I'll keep looking. I appreciate you issuing a refund - thank you for such good customer service.' (Mail Order Service)
Anthony Turner
'Hi Matthew, The transfers that we received from you earlier this week were a huge success.' (Dry Transfer Service)
Matilda Craston
'Iain, You're amazing. Thank you for producing clips so quickly. All received thank you.' (Photo Etching Service)
Emily Stone
February '22
'Super! Thank you, Scarlett, I will try the click and collect online service and if there are any hiccups, I will let you know. Very helpful if the collection could be ready for around 2pm.I really appreciate the swift response; you have made my day' (Mail Order Service)
Dr. Carolina Vasilikou. Lecturer in Architecture Reading University
'Hi Matthew, Yes, it arrived today! Thanks very much for the quick turnaround' (Dry Transfer Service)
Dave
'Hi Mo, I really appreciate it that you persisted and got the results you did. You even managed to fit the mahogany design in. That's fantastic!' (Laser Cutting Service)
Dave Linney
'Thank you so much Iain. Very much appreciated' (Bespoke Tree Service)
McAslan and Partners
'Hi, Just thought I'd share the finished model with you, thanks for the help!' (Vinyl Cutting Service)
Robert Buxton
'Thank you very much for the great effort & customer service!' (Photo Etching Service)
Kevin Bran Seymour
'Dear Scarlett, I received my order today. Many thanks for the excellent service.' (Mail Order Service)
Alan
'Hi Ben, my laser cuts arrived this morning. Thank you, they are perfect! brilliant service too.' (Laser Cutting Service)
Abbie Dixon
'Dear Iain, all I can say is thank you for the marvellous job you did and for all the detail you put into the etchings.' (Photo Etching Service)
Ashley Burger
'Hey Ben, that's wonderful! thank you very much for getting it cut so quickly.' (Laser Cutting Service)
Jack o' Sullivan
'Dear Iain. Many thanks for the etchings - they are splendid! They are a work of art and almost too good to destroy by using the parts which you have etched! You have provided excellent service and it is much appreciated.' (Photo Etching Service)
Ray Pettit
'Hi Matthew, I just checked the post and they've arrived safely. They look really good and thank you for the quick turnaround.' (Dry Transfer Service)
Daniel Isler
'Hi Grace, I've received my package, thank you for the ail [sic] as well as efficiency! Have a lovely day!' (Mail Order Service)
Flora
'Hello Ben, Just wanted to mention that the quality of the work was absolutely magnificent!' (Laser Cutting Service)
Alexandros Xenophontos
'Hi Ben, Really appreciate the great service.' (Laser Cutting Service)
Emma Larkin
'Hi Iain, fantastic job on these pieces thank you. I'm so impressed with the brass etching I'll be placing another order for some variants shortly.' (Photo Etching Service & Laser Cutting Service)
Liam Scriven
January '22
'Hi Iain, My brother in Ireland posted the artwork to me and I was pleasantly surprised how nice it looks, and well packed. I attach a photo of the Jaguar model with the badge attached. I think it look great and in scale. Thanks for all your help and if I can be a testimonial for your work - then I would be happy to do so.' (Photo Etching Service)
Oliver Doherty
'Hi Matthew, Thank you for the transfers, I received them on the Thursday morning. They did the job!' (Dry Transfer Service)
Mark Baxter
'Legends! Thanks Iain!' (Photo Etching Service)
Mike Lane
'Thank you for your patience and excellent very quick replacement service. The transfer sheet works fine, tried it yesterday.' (Dry Transfer Service)
Paul Benson
'Hi, All arrived perfect.' (Photo Etching Service)
ALD Print Ltd
'Thank you so much for great customer support- it's Ukranian delivery got stuck…Finally got NSP and it's awesome quality!' (Mail Order Service)
Veronika
'Iain, Etching arrived safely this morning and I am very impressed with what you have achieved from my attempt at providing a dwg file.' (Photo Etching Service)
George Ray
'Hi Iain, Just wanted to say thanks for doing the job - all looks good.' (Photo Etching Service)
Ian Goldsmith
'Your good service makes it likely I will return.' (Mail Order Service)
Overseas customer
'Hi Iain, Very many thanks for the etches which arrived first thing on Saturday morning and look really good. I'm really pleased and will give you some more plugs on my modelling blogs on RMweb!' (Photo Etching Service)
Paul Molyneux-Berry
'Hi Mohammed, A fantastic job as always! Thanks for the fast service' (Laser Cutting Service)
James Medcraft
'Hi Ben, Thank you, I've received this morning the work and it looks great!' (Laser Cutting Service)
Witherford Watson Mann
'Hi Matthew, Thank you for the last batch, I am very pleased with them and turned into a perfect job' (Dry Transfer Service)
Richard Everitt
'Hi Ben, Thank you for completing the order so quickly – much appreciated.' (Laser Cutting Service)
Sergison Bates Architects LLP
'Hi Iain, Many thanks for the prompt service!' (Photo Etching Service)
Paul Molyneux-Berry
December '21
'Hi Mohammed, I've just received the order this morning. I'm very impressed with the quality and speed and just wanted to say thank you. Will definitely come back to you in the future for my next project. :)' (Laser Cutting Service)
Daniel Madison
'Hello, I received the work, it is magnificent!!! Thank you very much for everything!!' (Photo Etching Service)
David Martinez
'Hello! The Boo Boo Tree arrived safely and I have to say - I felt overwhelmed when opening the tissue paper to find a perfect model and your extremely thoughtful base displaying the name. I absolutely love it and I am so looking forward to my little girl opening this. We can now always have this tree with us. I am going to get a little display dome for it and I can assure you that the model and all your hard work will be looked after and treasured. Thank you so very much for this and how skilful you are!' (Bespoke Model Trees)
Evie
'Hi Mandy, We have received the trees. Thank you for pushing them through.' (Bespoke Model Trees)
Squire & Partners
'Hi Ben/Iain, Just a quick note to say the etchings have arrived and I am VERY impressed by the quality of the etching. Well done! I will be coming back for more in the new year.' (Photo Etching Service)
Stephen Leigh
'Good morning, Iain, Brass plates received, checked and sent to set this morning for filming. Great work and turnover. I'll keep you on file for future work. A god among men Iain, a God.' (Photo Etching Service)
Damian Draven
'LEGENDS!!!!!! Thank you so much!' (Photo Etching Service)
Mike Lane
'Hi Iain, Very many thanks for the etches, which have just arrived and look excellent. I particularly appreciate your review of my artwork, the speedy production and delivery, and the superb quality of the etches. I've also posted a recommendation on the modelling forum I'm on. I look forward to working with you again soon' (Photo Etching Service)
Paul M-B
'WoooHOOO. Mohammed that's brill news thanks so much. Thanks for getting that through by Thurs Iain, Mohammed and all at 4D. Thrilled with the result.' (Laser Cutting Service & Photo Etching Service)
Will Fricker
'Got the cuts, very nice! Would recommend your service to my peers.' (Laser Cutting Service)
Seid Thomas Benlmkadem
November '21
'You guys do good work and excellent customer service :)' (Resin Casting Service)
Craig Loveday
'Hi Ben, Fantastic mate that would be really helpful. Always appreciated. I'll ensure you guys get an Xmas card this year, as we certainly appreciate all your help over the past year!' (Laser Cutting Service)
Sam Skeldon
'Can't wait to get these. Thanks again for your great service. Thank you.' (Photo Etching Service)
Jeff Briggs
'Hi Ben, A huge thank you for our troll shadows and for how quickly you turned around this job - they look beautiful and we are extremely happy with them.' (Laser Cutting Service)
Beatrice Galloway
'Hi Ben, Thanks for delivering the greyboard cuts yesterday. All spot-on thanks.' (Laser Cutting Service)
Archie Darroch
'Hi Mo, Thanks again for your help with these. Great work as always.' (Laser Cutting Service)
Mat Rowland
'You've got to be kidding me. This is epic. Oh, my goodness they will LOVE this. I love this. This is so beyond my hopes. Wow. I can't thank you enough.' (Resin Casting Service)
Jay Price
'Hi Iain, I just wanted to say thank you for helping me with this project, our installation looks great.' (Photo Etching Service)
Feya design
'Hiya Ben, I have collected the cut. I am writing to say thank you so much!!' (Laser Cutting Service)
Mon
'Wow, you're a star!' (Photo Etching Service)
Mark Bloomfield
'Hi Ben, These pieces were a great success and we are looking to have some more made.' (Laser Cutting Service)
Rosanna
'Amazing work and much appreciated' (Dry Transfer Service)
Zone Creations
'Hi Ben! Thanks, as always for all of your help on this!' (Laser Cutting Service)
Iona
'Awesome. They are looking incredible. Thank you so much' (Resin Casting Service)
Jay Price
'Hi Ben, Thanks for sorting this so quickly! Brilliant that you were able to cut out of low tack.' (Vinyl Cutting Service)
Miles
'They look perfect. Thank you. And thank you for the updates. I cannot wait to see them in clear resin. It's so exciting.' (Resin Casting Service)
Jay
'Hi Iain, Got them thanks they look great.' (Bespoke Model Trees)
Kandor
'Hi Iain, Thank you as always, you're a legend Iain.' (Photo Etching Service)
Mike Lane
'Hi Ben, I just wanted to say thanks so much for all of your help in getting my art project completed in time. The end result was amazing and it was fun separating the etched pieces!' (Photo Etching Service)
Photo Etching Customer
'Thanks again I really appreciate all of your help and advice' (Laser Cutting Service)
Zia
'Dear Iain, Parcel arrived today, very pleased with them, thanks to you and Matthew for your help.' (Photo Etching Service)
Paul
'Hi Ben and Mohammad. Thanks again for another successful lasercut.' (Laser Cutting Service)
Karl
'Thank you, I did receive it, thank you for the extra effort, much appreciated.' (Dry Transfer Service)
Dustin Erikson
'I think I have just received a refund... For the delivery of one order? If so, I am very impressed. It's service like that that makes loyal customers! Thanks, if so, or let me know if not as I guess something couldn't be sent.' (Mail Order Service)
Colony Architects
October '21
'Iain. Duly received – lovely. Many thanks.' (Photo Etching Service)
Andy Keane
'The branch arrived! It looks incredible! Thank you so much for all your hard work.' (Bespoke Scenics Service)
Teri Friese
'The replacement foam coat arrived safely this time, thank you very much for a great service, I'll try and order from you again if I need anything else!'' (Mail Order Service)
Tom
'Hi Mohamed, Thanks again for getting these done so quickly! You took the pressure off the job!' (Vinyl Cutting Service)
Miles
'Hi Iain, Thank you for your swift delivery of the trees which I hear came sooner than expected. The colour was a perfect match to our existing model, and were spot on.' (Bespoke Model Trees)
Catherine Moyes
'Hey Iain, Thanks so much for our recent order! The etchings are excellent, and we really appreciate the great service we continue to receive working with 4D. Many thanks.' (Photo Etching Service)
Luke Hippolyte - Stooki
'Hi Ben, That's great. Looks all good to me. Please go ahead. Brilliant service. Thanks.' (Laser Cutting Service)
Steven Rowland
'Hi Matthew, I received the new rubdowns today – they are perfect! Thank you.' (Dry Transfer Service)
Richard Maher
'Hi Matthew, Thank you, again for the excellent speedy service and help.' (Photo Etching Service)
Karen Anderson
'Hi Ben, We received the stencil sets, thank you very much! They look amazing.' (Photo Etching Service)
Ambra Liu
'Your parcel arrived yesterday. Brilliant service. Thank you.'' (Mail Order Service)
Michael
'Hi Iain, Thanks for the etch cuts, look fantastic!' (Photo Etching Service)
Arezoo Hasibi
'Iain, Thank you very much I appreciate that. Thanks to everyone who worked on them to get the order done so quickly' (Bespoke Tree Service)
3DD
'Hi Ben, That's fantastic you and your team are legends! Thanks again, I really appreciate it' (Laser Cutting Service)
Sam Skeldon
'Hey Ben, I'm just catching up with myself after Design Week, and I just wanted to say a massive thank you! Not only for sorting my mirror stripes out, but also for rushing the below job through - it was a huge help, while I was preoccupied with my own project, to know that you were taking care of this for Becky. I really do appreciate you being so kind and helpful to us!' (Laser Cutting Service)
Styled by Night
'Cheers buddy. Customer service is excellent' (Laser Cutting Service)
Craig Loveday
'Many thanks for excellent service on this order received yesterday. Less than 24 hrs from time of order. I have not used you before but will do so in future. Impressed!' (Mail Order Service)
Clive Nelson-Singer
September '21
'Hi Ben, I received the package earlier today, the designs came out really well, I'm very impressed! Thanks for all your help!' (Laser Cutting Service)
Neeven Valydon
'Oh Ben, I love you! With real love from my heart! You are brilliant. I'm really happy with this, thank you so much. I'm sorry it was such a bother! X' (Laser Cutting Service)
Iona Thomas
'Hi Iain That's great thank you. Really appreciate the quick turnaround' (Bespoke Tree Service)
Pipers
'Beautiful as ever (the etchings, not you!). Thanks again Iain! Really happy with them and thanks for the speedy turn around' (Photo Etching Service)
Mike Lane
'4D Really are the best! Thanks Paula! very much appreciated.' (Mail Order Service)
Feilden Clegg Bradley Studios
'Hi Ben, Parcel arrived this morning many thanks. What a super quick service you have provided Brilliant!' (Laser Cutting Service)
Robin
'Ben, Thank you so much for the acrylic that arrived yesterday, they are perfect. Thank you for all your help and I will keep in mind in case I come up with a new idea.' (Laser Cutting Service)
Rhiannon
'Hi, Firstly thanks to Ben and Mohammed for the help and support. Next...... parts arrived and are absolutely perfectly cut and scaled. I really appreciate all the help from yourselves .... It's taken me a year to find a .cdr cutter service in UK and the simple send an exported PDF is a game changer for me.' (Laser Cutting Service)
Graeme
'Hi Iain, the etchings just arrived, and as always they are a work of art. Thank you so much, I'm so pleased with how they turned out!' (Photo Etching Service)
Mike Lane
August '21
'Hi Ben I've just been watching your movie on Facebook, it's very informative. I'm very impressed by the services you do, I bought a bundle of materials from you a few weeks back, which I'm pleased with. Good work & thanks!'
Nigel Ayers
'Hi Ben. He looks great they all do. Looking forward to receiving them. I know I have said it before Ben but you are doing an outstanding job. Great service from 4D modelshop' (Resin & Metal Casting Service)
John Toovey
'Thank you, Ben, they arrived this morning. Brilliant service, as always.' (Laser Cutting Service)
David Yarwood
July '21
'It's all arrived. Luke says the olive stones are lovely; great job!' (Custom Scenics Service)
Heatherwick Studio
'Hi Ben, Thanks ever so much for the Dry transfers, they are perfect!' (Dry Transfer Service)
Richard Maher
'Hi Ben, Wow! It looks fantastic! Again, thank you so much!! Canâ't wait to receive it.' (Laser Cutting Service)
Stephanie Monty
'Hi Matthew, Thank you so much for your help and advice.' (Dry Transfer Service)
Katherine Mavro
'Hi. Arrived. Blown away with quality (and quality of my design!).' (Photo Etching Service)
Alistair Lofthouse
'We just wanted to thank you for such a quick turnaround. We ordered yesterday and it was just delivered.'
Zimmer & Peacock
'I'd like to let you know that we received the items this morning. Thank you for organising this so swiftly. We really appreciate it.'
6a architects
'Hi Matthew, Thanks for the etchings, very good quality.'
Hawkins Brown
'Incredible! Thanks so much :) That is great news and timing :) Thank you so much.' (Photo Etching Service)
Barry Gringell-Pilgrim
'Quick update, thank you so much for getting this order through so fast! They are fabulous.' (Resin & Metal Casting Service)
Alice Bambridge
'We received the first batch of trees and they look great.' (Bespoke Trees)
Foster + Partners
'Hello Matthew, I hope you are doing well! I wanted to let you know that the bookmarks arrived this morning and they look absolutely fantastic! Thank you again for your help in getting it all sorted.' (Photo Etching Service)
James (customer in the USA)
'Hi Iain, All received and very impressed with the finish. Many thanks indeed.' (Photo Etching Service)
George
June '21
'You are an absolute star! Top job. Carry on!' (Resin & Metal Casting Service)
James Cheung
'Awesome many thanks for pushing that through much appreciated.' (Photo Etching Service)
Hopkins Architects
'Hi Iain, The etchings arrived today and I am absolutely delighted with them. Another first-class job! You managed to capture the finest of details. Many, many thanks for all your trouble.' (Photo Etching Service)
Andy Gannon
'Heck, that was quick Ben. Thank you very much. So looking forward to the parcel arriving.' (Casting)
Paul Benson
'Hi Iain, Thank you again for your services, as the layout progresses, I'll certainly be in contact again. A very happy customer!' (Bespoke Scenic Service)
Chris Beicher
'This order arrived today and I just wanted to say an extra thank you for getting these through despite the big workload. I've always been a big fan of the copper beech trees and I think these were some of the best-quality I've had for a long time! Thanks to those involved.'
FCB Studios
May '21
'First class service and super-fast delivery. Highly recommended'
Barry Ford
'Hi Ben, Excellent. Thank you for the speedy work!' (Resin & Metal Casting Service)
Richard
'Hi Mohammed, Just want to say thank you for couriering first thing this morning and that the cut pieces look excellent.' (Laser Cutting)
Vasu
'Mohammed, Sign arrived. Looks brilliant! Thank you.' (Vinyl Cutting Service)
Bruce Armstrong
'Hi Ben, Thank you very much, excellent service!' (Laser Cutting Service)
Will Wilson
'Hi Ben, I received the cuts yesterday. Absolutely spot on and exactly what I was after. Thank you for your assistance.' (Laser Cutting Service)
Nick Brett
'Hi Iain, That's excellent, thank you so much. Really appreciate everything you're doing for us.' (Photo Etching Service)
Yasmin
'Hi Iain, That's great. Thanks again for pulling out all the stops to help us. I'm sure there will be plenty more to come, hopefully with more notice next time.' (Photo Etching Service)
Amalgamated Pictures
'Hi Ben and Matthew, Just wanted to send a note that I've received the transfer and have applied it to the piece and it looks amazing! Thank you so much, I'm very happy with it.' (Dry Transfer Service)
Alex
'Hi Iain, They look great thank you! Many thanks for your help with this.' (Photo Etching Service)
Foster + Partners
'Hi Ben, Just letting you know all of the dice have arrived and been packed up ready to send out to my customers. I'm really pleased with the end result and can't thank you enough for your hard work.' (Resin & Metal Casting Service)
James Turner
Apr '21
'Hi Iain, The PE fret was delivered just minutes ago in perfect order. Thanks for packing it so thoroughly. I am very pleased with the result, this is outstanding quality, they are absolutely brilliant! Thanks again for taking the trouble to do this for me and I am sorry for the mishap with UPC.' (Photo Etching Service)
Willem
'Hi Matthew, The etching sheet is fabulous! I am currently experimenting with the best fixing method and will forward some photos of a completed wagon soon. Yet again I'm impressed with the results.' (Photo Etching Service)
Mike McManus
'Hey Ben, I just wanted to drop you a quick thank you for your work on this project, I'm still in the midst of finishing a few of them but seeing as it was such a difficult cast I'm super impressed. Looking forward to working with you on future projects.' (Casting)
Morgan Weekes
'Hi Matthew, The transfers were excellent, thank you.' (Dry Transfer Service)
Mark Mamori
'Hi Iain, Thanks for the etchings! We have them and they're looking good.' (Photo Etching Service)
Pipers
'Good morning Anastasia, Many thanks for this information, it is very useful. I will probably buy some to try on my products. Thanks again you have provided a first-class service.'
Janette
'I just wanted to drop you a line to say how fantastic your service has been. I have an online business providing laser cut card models which is growing rapidly and I could not maintain my levels of service without your support.' (Laser Cutting Service)
Chris Noble
'Parcel arrived on Friday and the second unit assembled over the weekend. Thank you for your service - most impressed.' (Laser Cutting Service)
Mark Thornber
'Hi again, Just to say thank you so much, it worked a treat and the client was super happy. Appreciate all your help.' (Dry Transfer Service)
Richard Haddoc
'Thank you so much for existing! Your model shop is easily the best in the UK – you stocking so many brilliant and useful materials/items and sell them at a fair price. Do you have a loyalty/discount card for repeat customers?''
DB
'Received my order on Saturday. The artwork looks fantastic. Thank you for your effort at 4D.' (Laser Cutting Service)
Tom Oaten
'Ben, Parcel arrived on Friday and the second unit assembled over the weekend. Thank you for your service - most impressed.' (Laser Cutting Service)
Mark Thornber
'Thank you so much for all your advice and efforts cutting out the model Ben its fantastic.' (Laser Cutting Service)
Darren Shirley
'Iain and Matthew, Thank you both for the samples. Very pleased indeed with what you have done.' (Laser Cutting Service)
Liam
'Hi Mohammed, Thanks for all your help, so impressed with the quality.' (Laser Cutting Service)
Liam
'Hi Iain, Got the last package today, great! Very happy with the result.' (Photo Etching Service)
Kris
'Hi Ben, I picked up the casts. They are great. Thank you so much for all your help.' (Resin & Metal Casting Service)
Jen
'Thanks for your reply, I just received the parcel right now. So happy! You have a new client! Thanks so much for your help and support Kezia! I will order on the next weeks'
Edouard
'Hi Mo, Just an update everything was completely fine with the order, very happy with the quality and your hard work is much appreciated in helping to get us there. Thanks to you and the team.' (Laser Cutting Service)
Jade Murray
Mar '21
'So so sooo excited to receive these first stages for a new artwork from @4d_modelshop this morning. Concepted Sunday, found and contacted them on Monday, cut on Tuesday and delivered on Wednesday. Craig David eat your heart out ;)) great service thanks Ben!' (Laser Cutting Service)
Hookedonburdock
'Thanks again so much for sorting this out at such short notice. So grateful.' (Vinyl Cutting Service)
Will Rose
'Just a quick note to say thanks for providing such a fast and efficient service!'
Paul Westrup
'Thank you for amazing delivery time. Ordered Thursday here today (Monday). Items as described. Looking forward to rolling out the grass.'
Jim Birchall
'Many thanks for that. We are finding postage from GB is getting very expensive so I appreciate your help.'
Richard Tubman
'Thank you for the efficient service and fast delivery I will be recommending your company.'
Cath Sullivan
'Cheers Iain. Got the job back and it looks really good.' (Photo Etching Service and painting)
Jon Sellers
'Hi Iain, Huge thanks to you and your team for making this happen!' (Bespoke Scenics Service)
The National Film & Television School
'Got this shipment today. Wow again. Extraordinary work. Thank you very much.' (Photo Etching Service)
Briggs Manufacturing Associates Ltd
'Amazing! You're a legend. Thanks for putting my mind at rest!'
Photo etching customer
'Arrived before the weekend - great item and service – thanks.'
Tim Guest
'Delivered today. Thank you for your prompt service'
Robert Graham
'Hi Matthew and all at 4D. My etched brass panels arrived today, and I'm absolutely STUNNED at how they have turned out! I can't stop just looking at them, the level of fine detail is astonishing. Many thanks once again for all your help and advice, and once the model for my brother is completed, I think it's safe to say I'll be ordering some more panels for a box of my own!' (Photo Etching Service)
David Phillips
'Hi Iain, Thanks for all your help, especially for keeping in touch when you were off work (last year). You've been a great service, please pass on my thanks to your colleagues. The quality is better than the original etching that I bought, I know they are only tiny pieces, but they will make a big difference. I couldn't be happier. Thanks again.' (Photo Etching Service)
Mark Massy
'Thanks Iain. They look great. Some of the copper specials are really nice. I think we will use something like that in a future set' (Etching)
E&E Productions
' Amazing service! Everything arrived so quickly and as a first timer I loved the recommendations of the additional items I would need to complete my project. Thank you, would absolutely recommend and will be using again.'
Zoe Milner
'Hi Doina, Thank you so much for all your help last week. I couldn't have made the drum set cake without you! Client was very happy-and I was very relieved.'
Kate, Pat-a-cake London
'Hey Ben, Just received the armour, I tilt my hat to you good sir! Wow, I'm really impressed with them, the thinner style they are actually works perfectly, was really impressed that where it's glossy on the actual armour it is on the casting and that the details came out as well as they did, thank you again! I really appreciate this one!' (Resin & Metal Casting Service)
Adam Clayton
'Hi Iain, In case you're interested, here is the completed Schnellboot model from the last two etching sheets, the second in particular was just excellent.' (Photo Etching Service)
Steve Duckworth
'Hi Ben, Looks like excellent work. A pleasure doing business with you; if any more of the pieces go diffy I'll know where to come!' (Resin & Metal Casting Service)
Thomas Hoier
'I placed an order (2/3/21) for what to you must be a trivial amount of money (£8.10) for Mahogany strip packs, 1.5 x 1.5mm. It was delivered to day .....3 March! Fantastic. I will be going nowhere else to shop for modelling materials and look forward to a visit to your shop.'
Allan
'Hi Iain, Many thanks for your help with my order. I have received the item and it is perfect.' (Photo Etching Service)
Andrew Lindores
Feb '21
'Hi Iain, I do realize that this was a 'nuthin' order for you - but even so, I appreciate the time and effort you put into my tiny order this week. Gotta say, nothing short of perfect. Thank you!'
Etching customer
'Good morning Mohammed, I just wanted to thank you and the team for the excellent transfers, they arrived and are absolutely superb. Stunning quality. Thank you very much once again for the excellent service. I will be in contact next month for more transfers'
Alex Perkins
'Your charm & efficiency has ensured that I shall certainly deal with your company again'
Mail Order customer
'Hi Ben. For me your services are like a tool, the better I know how to use them the easier my modelling projects become. I have already used the mask cutting and resin copying services with success, both of which being of top quality. I really appreciate all your help.' (Laser Cutting Service)
Michael
'Hi Ben. The vinyl arrived. All looks good. Thank you so much for getting it done so quickly, you have literally saved the day!.'
Lucy
'Man, you do nice work.' (Photo Etching Service)
Jeff Briggs
'Hi Ben, Parcel arrived safely and looks fabulous. Thank you so much for getting the files into shape, a real lifesaver, and doing everything so well and enthusiastically. Such a nice change in this day and age.' (Laser Cutting Service)
Steven
'Hi Mohammed, I got the transfers, after a long time stopped at customs. I am attaching a photo to show you the perfect job you have done. A really beautiful job, my compliments. Thanks for everything and my compliments for how well you work.' (Dry Transfer Service)
Omar
'Hi Ben, What can I say except ...Brilliant. Thank you so much.' (Laser Cutting Service)
Steven
'The etching arrived safely and it's as good as I had expected. Your job is well done and I am very happy with your work. Thank you and be safe.' (Photo Etching Service)
Tom
'Hi Matthew, Thank you very much…for swift actions and excellent customer service.' (Dry Transfer Service)
Martin
'Hi – [my order] was received on 11th February AM. My thanks for your prompt delivery and excellent products.'
John
'I'd just like to say thank you for an amazing speedy service! Found you on a Google search will definitely order again. Thank you'
Ruth Northcut
'Thank you...I received my chequerplate this morning...a pleasure doing business with you...perfect for my model'
Neil Farnworth
Jan '21
'Hi Iain, Very many thanks for the etch which arrived safely this morning. I am very pleased with the quality and the legibility of the small text has exceeded my expectations. Many thanks for your help and advice with this project and I will definitely be using your services again in future.' (Photo Etching Service)
Paul
'Hello Matthew, Thank you very much for creating and sending the transfer sheet for my name badge! I would like to share some pictures of the result with you, attached to this mail. I am very happy with it; the letters are just as black, sharp and shiny as I wished. I hope that by sharing this with you, you can also participate in the pleasure that I experience(d) from this project.' (Dry Transfer Service)
Koen
'Good morning Ben and Mohammed, I just wanted to thank you for the excellent service, I received the transfers on Friday.'
Alex
'Hello and thank you for the prompt service and communications.' (Mail Order Service)
Richard Brannan
'Arrived safely and in good time - thank you.' (Mail Order Service)
Andrew Blick
'Both packages arrived this morning and it looks like I'm on track to meet my deadlines. Many thanks for getting them done in time - the quality is really good, and spraying them has been very easy thanks to the thicker tabs. Top notch mate.' (Photo Etching Service)
Richard Gale
'Hi Iain, just to let you know job arrived safely back and we are very pleased with the result and the quick turnaround. I've recommended 4D to our sister company Speedy Cables so you might be hearing from them in the future. Thanks again.' (Photo Etching Service)
Patrick Keen
'If it works out, this is how we do it in the future as well. Good one Iain, Thanks for being supportive, quick and helpful. You guys truly are model experts.' (Photo Etching Service)
Matt Jones
'Got my etchings today. Absolutely brilliant again, thank you so much. Definitely more fragile than before and at the limit of what I can get away with, but terrific. Thanks for your help'
Mark Matthew
'As always, thank you kindly for your amazing service!' (Photo Etching & In-filling Service)
Roberto Williams
'Amazing service, thank you. The order arrived this morning'
BA
'My hinges arrived this morning, they are just what I need. I'm glad I have found your website as I have several other model projects planned, so I will certainly be using you again'
EV
'Dear Scarlett, They have been delivered! Thank you for your help. I'm glad I have found your company'
AW
'Thanks once again for you excellent work, they have just arrived, love them. They are like little works of art, can't wait to work on them. I bet you got some funny looks from your colleagues when they saw what you were doing. Thanks again.' (Resin & Metal Casting Service)
Paul Benson
'Hi Iain. Thanks once again for the bullet fast service!!! Impossible to find here on the mainland!'
Photo Etching Customer
'Very quick service, recently bought some products online. I would recommend this shop.'
ES
Dec '20
'Aaaaargh!!! You're all amazing!!! That is SO kind, thanks a million. I have a feeling we're going to be doing more of the same next year, so we'll be straight back to you guys - we've already told anyone who'll listen how fab you are. Thanks so much, Speak to you shortly.' (Dry Transfer Service)
Ruthy
'Hi Iain, She has arrived. She is beautiful. I'm glad you enjoyed working on her…certainly something different from your normal work. Have a very Merry Christmas and a Happy 2021.' (Photo Etching Service)
Tim
'Hey Matthew, Just a quickie! Just wanted to thank you for putting right the odd couple of titles that didn't come out on the large sheet. Have just noticed that – talk about QUALITY SERVICE! You guys rock. Have a fantastic week.' (Dry Transfer Service)
Ruthy
'Hi Iain, Etchings received, they look great, thanks for doing them so quickly.' (Photo Etching Service)
Greg – Artisan
'Hi Iain, Just to let you know the etches arrived today and I'm absolutely delighted with the results.'
Mark Noble
'Hey Matthew, That's wonderful, thank you SO much!!! Seriously, thanks for all the effort you've put in – absolutely top service.' (Dry Transfer Service)
Ruthy
'Hey Ben, Just to let you know that the clear cast looks literally out of space The outcome is just fantastic, thanks again for getting involved.' (Resin & Metal Casting Service)
Vlad
'Absolutely fantastic service! Sent them my .dxf files and they replied immediately with a quote and kept me updated on their progress, which was extremely quick. Very reasonably priced and excellent quality work!' (Laser Cutting Service)
Henry Henshall
'Thank you for your help Mohammed. I have picked up the vinyls earlier. They are perfect! Excellent service from 4D Model Shop.' (Vinyl Cutting Service)
Seb
'Arrived safe and sound - another great job - much appreciated.' (Laser Cutting Service)
Natalie
'Fantastic Ben, I have just rung up and paid for that to go ahead. I said it to Mohammed the other day, but I love working with you guys. You are so organised and make my life easy. Thank you!' (Laser Cutting Service)
Casting Service customer
'Arrived today, Perfect plates!' (Photo Etching Service)
Jason Kovac
Nov '20
'Dear Mo and Iain, Just to let you know that the etchings arrived safely! As usual a great job. Thank you for your care and expertise.' (Photo Etching Service)
Ashley Burger – Design bridge
'Hi Ben. Thanks so much. The new vessels are gorgeous.'
Isatu
'Hi Ben thank you so much for your fantastic work it's great.' (Laser Cutting Service)
Darren Shirley
'Hello Iain, my photoetch order arrived today, and is absolutely perfect; thank you very much. I'm really pleased with the result, and am now itching to get on with making the rads and coolers! I'll send you some photos of how they turn out.'
Jay
'I've received them and they look absolutely amazing thank you so much! Will definitely be using your service again in the future cheers.' (Laser Cutting Service)
C Phillips
'Hi Ben, Just got the parts – they look excellent, and I can't wait to put them together!' (Resin Casting Service)
Casting service customer
'Thanks so much again for your brilliant help' (Laser Cutting Service)
Ting
'Hi, I just want to say how good the service was. I did not expect to receive my print today after only placing the order yesterday.' (3D Printing Service)
Tom
'Thanks Guys excellent service again.' (Shop)
Charles
'Hi Ben. Received the bears yesterday, happy to report no breakages. Thanks again for all you've done, I'll snap some photos once they've been painted and send them across.' (Resin & Metal Casting Service)
Shaun
'Hi, thanks for the artwork delivered today. all was well, cutting into smaller panels definitely ensures a better chance of such thin material navigating the delivery system without damage to the parts. Very pleased with results. Thank you.' (Laser Cutting Service)
Robert Millward
Oct '20
'I can always rely on you to do a good job with no hassle and to a great standard, this is a rare thing these days, you really are a Jedi Master.' (Laser Cutting Service)
Ian
'These arrives today and are so beautiful - thanks so much! We're dead pleased.' (Photo Etching Service)
Kenneth
'Hi Ben, It's arrived, it's amazing, great colour! Thank you for all your hard work.' (Resin & Metal Casting Service)
Louise
'Hello, Ben, the parcel arrived this morning. You certainly wrapped it well. Both pieces arrived safely and look superb. I will be spraying them later today. Thanks again for this work.' (Resin & Metal Casting Service)
Alexander Mitchell
'Hi Ben, Just to say that I'm delighted with the cut MDF, the quality of the cut, and the speedy service. I shall certainly be using your service again, and recommending you.' (Laser Cutting Service)
John
Sept '20
'Hi Mohammed, Stencils arrived today and are perfect. Well done guys for a job brilliantly done.'(Laser Cutting Service)
John Pasche
'Dear Sir. The above order arrived safely. I must congratulate you on a very efficient customer service.'
Mail Order customer
'Hi Iain, the trees are here safe and sound. They look great, we love the woodchip!'
Olivia Laughton
'Hi Mohammed, Stencils arrived today and are perfect. Well done guys for a job brilliantly done' (Laser)
John Pasche
'Hi, Got the package today, very happy with it! Great, love it. Will gladly do business in the future with you again. Keep safe, keep up the good work.' (Photo Etching Service)
Customer in Belgium
'Hi, Got the package today, very happy with it! Great, love it. Will gladly do business in the future with you again. Keep safe, keep up the good work. Kind regards from Belgium.' (Photo Etching Service)
Overseas customer
'Hi Iain, Thank you very much for the recent etching and for getting it to me so quickly. It all looked awesome! I was very happy, and the timing of the delivery was perfect.'
Mike Lane
'Hi Iain, The transfer & etching have arrived and look great. Many thanks to you and all your colleagues who were involved.'
Chris
'Hello Ian, Just got home from Scotland this afternoon and the trees were waiting for me. They are absolutely perfect! Thank you for the beautiful work.'
John
'Hi Iain, At last the finishing touches have been added today and I would just like to thank you for all your help with this model and the brass etching.'
Jeff Luff
'Hi, Ben and Iain, The transfers are really great! Thank you so much for doing them so quickly.'
Pat
Aug '20
'Hi Iain, The results have been absolutely perfect. I had two damaged logos (one on each of two instruments). I undertook a bit of experimentation with the samples that you'd provided and was lucky to get it right first time with both of the Alembic transfers. They are almost indistinguishable from the original. I used the Hycote gloss (as you'd recommended) and applied around six fine coats. There was a lot of masking and there's a visible 'gloss line' but I'm entirely happy with the results. I may apply a few coats of satin gloss over the entire pickup to soften the gloss, though probably won't bother. I've attached an image of one of the pickups - absolutely superb. Thanks for your help and patience throughout - we got there with a brilliant solution and your suggestions were invaluable' (Dry Transfer Service)
Lawrence Green
'Hi Iain, Super happy with the Olive trees you sent. Thanks for turning these around for us'
Simon Windeban, Foster + Partners
'I'm a professional model boat maker and you are the only decent place to buy supplies from in London. I was worried that the shop won't open again and life would not be worth living. Now that you are open my life is complete'
Professional model maker
'Thanks for the update. That's a very quick service perfect thank you so much' (Laser Cutting Service)
Antoine Bertrand
'Now you know why I keep returning to the Ben at the Model shop. I knew I wouldn't be disappointed and I'm so pleased for you everything went so smoothly and you enjoyed your work. I look forward to delivery and I'll get the legs with shoes on to you later in the evening. Thank you again, Ben. It's always a pleasure to deal with you it really is. Have a great weekend.'
Betty Noble
pre July '20
'I am so happy I found this place. Thanks for the great advice, you are a genius'
Professional product designer
'I am so happy I found this place. Thanks for the great advice, you are a genius'
Professional product designer
'Wow, it is the first time I've come here. I am trying to find this glue (clear Gorilla contact adhesive) everywhere, but I couldn't'
Cosplayer
'I cast in plaster and concrete. I wanted to try Jesmonite for the first time and I am very happy I came here. It was a nice change and amazing customer service. Thank you'
Casting Technician
'You are vital to our business, small scale creators (or something along these lines) need your shop open. I would hug you if I could'
Customer to our shop
'Exactly what I wanted and it arrived next day!'.
Happy Mail Order customer
'Hi Ras, That has really helped me. I am so grateful for all the information. I will be purchasing the mesh it's a brilliant idea. You really went above and beyond to help me out' (visitor to our shop).
Kat
'Dear Iain, Thank you! The work arrived by mid-day today and has already made it into the model.....all working beautifully. I really appreciate the speed that you processed it through your workshop and the quality of your work. With sincere thanks and all the best' (Laser Cutting & Photo Etching Service).
John
'Hi Matthew, Thanks a lot for that. I picked them up earlier and gotta say, you guys are great. I'll place another order tomorrow and drop off the materials.'.
Photoetching customer
'Hi Ben, The transfers arrived this morning, Super Service. Many Thanks for a very professional job. It's been a pleasure doing business with a company such as yours. I'll send a photo of the completed project. Take care and Happy holidays.'
Ed
'Hi Iain, I'd usually be running round like a headless chicken trying to finish the job you did the etchings for yesterday... however - I've left them to it and I'm off today. So, I just thought I'd email to say Thank you - the etchings were perfect - we don't normally get time to say it! The work that you and your team churns out at hyper speed for us is very much appreciated! Happy Friday - hope you all have lovely weekends :)'.
BASE MODELS
'Hi Iain, Thanks for turning this around so quickly! We are very grateful. Have a nice weekend'.
Bradley
'You guys are the best, you have nothing to worry about there. I'm always happy with what you guys produce for me. Yourself and Iain are always so helpful and pleasant to deal with, especially when it comes to services I've not had any experience with so thank you as always for the support and finding the time to advise when I need it'.
Mike
'Hey Ben! Just wanted to say a big thank you for the laser cutting. Obviously I've not had chance to go through them all but from the ones I can see they look epic, and the sheer amount of them is a beautiful sight! :D Thanks for the casting as well, that's really interesting and is actually better than I thought it would be. It has given me a few ideas for future projects so I'll keep this sample safe'.
Mike
'Hi Iain, Thank you, I collected the sample this week. The sun rays look beautiful thank you! I'll be in touch when I hear back from the clients. Thanks again for your help'.
Katherine
'Hi Iain, I've received yesterday the UPS package and waooooooooh, congrats for the quality of the production. I'm really impressed'.
Alain
'Dear Scarlett, Just to say many thanks. The [correct] clear tube has arrived this morning and thanks for sorting this so quickly'.
Caroline
'Dear Sirs, I received the package in perfect condition! Thank You very much!'.
Nikolay
'Hey Guys, I got the order just now. Amazing work as always. Thank you so much for always making sure you ship enough perfect parts. I'm so happy I found your company. I have a lot of snipping and shipping to do!' (Photo Etching Service).
Briggs Manufacturing Associates Ltd
'Great news Mohammed! I just saw the last one you did our workshop and it looks great!!! Thanks for all the hard work!' (Vinyl Cutting Service).
Faye
'Thanks Ben. Your service is incredible' (Resin & Metal Casting Service).
Paul
'You're awesome. Thank you so much for your great service and product' (Photo Etching Service).
Jeff B
'Thank you for the Monsterclay I ordered from you! Delivery estimated 5-10 days, but I got them in 3. I will shop with you again, for sure! Thank you!'
Christian via Facebook
'Thank you for the great service and friendly help. Package arrived safe and sound this morning much faster than my expectations.'
A customer in America
'Great service from these guys, very pleased with the speed of dispatch and quality of product.'
Jack Payne (via Facebook)
'Very impressed with the 4D modelshop's excellent casting service. Customer service is very good indeed and felt very personal. I have just received my first order, it will certainly not be the last.'
The Droid Foundry
'The etchings arrived on Saturday, thanks for sending them so promptly. To say that I am ecstatically pleased is a gross understatement! You've done a fine job. I have some more drawings on the way, I'll be in touch...'
Workshop customer
'Thank you so much because my order arrived today. I can't believe it arrived so quickly and wish I'd found the website before. I look forward to placing more orders.'
Web customer
'They have a laser cut service amazing! Quick, good price and efficient! 10 out of 10'
Piticlino García Hernández
'Thank you very much. You guys are literally the best etched company I have ever worked with. Every time I get product you exceed my expectations on customer service and quality. I'm just so happy I found your services.'
Jeff Briggs
'I always put my laser work through you guys, because you are reasonably priced and above all offer suggestions and guidance of how best to achieve the right look, which is surprisingly absent from other businesses I have used in the past. Keep up the good work. All the best.'
Ian
'The laser cutting arrived early this morning and it's perfect. Thanks so much for your help. All the best and speak soon.'
Isabel
'Greetings Iain! That is absolutely INCREDIBLE!!!! I cannot believe how quickly that arrived!! And of course, when I opened up the package and saw the ABSOLUTELY STUNNING quality of the brass sheet photo etching that you sent, I was absolutely blown away! Thank you so very, very kindly for producing an additional photo etched sheet of my artwork! That is going to come in very handy!! I simply cannot thank you enough for all of your assistance, Iain! You make my humble work look SO polished!!! Until my next order...' (Photo Etching Service)
Roberto Williams
'Loving the wide range of products you have available, as someone fairly new to the hobby it's rather difficult to figure out where to get everything'
Email from customer
'Total gem! Love this place'
Hermes Cevera
'Fantastic hobby/modelling shop with the best range I've seen in any independent store. Especially good for range of materials, printing and cutting services and helpful and knowledgeable staff'
Peter Blenkharn
'We have received the pipe with the engraving. The work you have done is just amazing! It turned out wonderfully.' (Laser Cutting Service)
Lutz
'I collected the etching yesterday and I just wanted to thank you – it looks fantastic.'
John Bowmer, JBArchitecture
'Just want to say, the quality of the etching is great, thanks a lot to you and your team!'
Elliot Mossop, Hawkins Brown
'Brilliant job very happy thanks.' (Photo Etching Service)
MM
'This arrived today. Thank you! Amazing product and QUICK delivery. That's how you get repeat business.'
Jeff Briggs
'You're the best many thanks for the express handling.'
Martyn Corner, Hopkins architect
'Hi, I forgot to say a huge thanks for casting those parts for me. They look really good. I'll have some more parts to cast soon.' (Resin & Metal Casting Service)
Craig Loveday
'I just discovered your modelmaking guide section. It is absolutely brilliant! An enormous thank you for making this available. I will order bits and bobs from your website in the future to support you. Well done guys!'
DS
'I am still delighted with some complex modelling work by Iain in 2015. He made me an etched brass sheet of tiny spars for 1/1200 scale warship masts and superbly made real the four intricate designs which I sent him. Iain's work brilliantly rescued my 3-year modelling project from a frustrating blockage.'
Peter Grant
'This order arrived with me at 8:30 am this morning. That's 1 hour before your email was sent advising me it had been dispatched. I can only say your service is truly remarkable considering I ordered it only yesterday afternoon…. Or you're time travellers!'
Alex
'I just wanted to say thanks for the quick delivery and fab products. My 6 year old son has to make an alien from one of the planets in our solar system. We are making a polymer clay alien who lives in a bubble (plastic bauble) as he's from Neptune which is all gas so he can float around. So glad I found your website and love the illusion film which will be the backdrop.'
S L-C
'Order place less than 48hrs ago arrived complete and in good condition. Excellent service. Thank you.'
David Drury
'I would just like to say a very big thank you to Federica at the @4Dmodelshop you are a star an absolute asset to the #4Dmodelshop you are helpful and knowledgeable and I appreciate the time you take to assist me when i need it most!'
Euqinom 7 Designs
'After struggling to find the products I required for a fair price in Sweden, I called this company and within 2 DAYS I received a high quality product accompanied by some of the best customer care I've ever witnessed.'
'Model makers or all types should definitely check out Modelshop!'
Wez Hanslip
LS: 'Hi, I recently placed an order last Sunday for some Styrofoam to be delivered to me. This order has still not arrived, given your store is a matter of minutes away from my flat I am wondering what is taking so long?'
Tim: 'Dear L, Your goods were sent on the 11th and were delivered by Fed Ex (tracking number XXXXXXXXXXX) on Tuesday 12th signed for by X XXXXXXX'
LS: 'Thanks for this update, I have been speaking with one of your colleagues in store who has done a fantastic job of tracking down what went wrong here. Turns out my concierge lost my parcel and they have 'subsequently' found it.'
LS
IT: 'I received your package in your normal rapid way, BUT sadly the only content was the Styrene sheet. I have treble checked the polythene bag the styrene is still in, and the cardboard packaging, but there is no sign of the copper foil or the copper strip. Please advise?'
Paula: 'I have spoken to Doina (who packed your order) and she said she put the copper sheets in between the styrene sheet, to stop them from getting damaged.'
IT: 'My humble apologies, I do not know how I missed them, but I have found them now - Well done Doina, in perfect condition. !!'
IT
'Goods received, as ordered, next day. Couldn't ask for more. Congratulate yourselves by singing the chorus along with Tina Turner!'
EK
'Hi I simply had to write and express my complete satisfaction with my recent experience with your company. It was not a massive order but the speed of dispatch and delivery was First Class, no pun intended. I had expected three to four days, I was surprised it was the very next business day. I will not hesitate to recommend your services and will definitely be ordering again, keep up the great service .'
SS
'Hello. Thank you for your exceptional service, the items ordered yesterday (Wed) arrived first post this morning, from London to the Isle of Man in less than 24hrs.'
Howard Quayle
'Ordered items arrived first post this morning, excellent service, thank you for your first class delivery, all items well packed and secure, I will certainly recommend you to my friends, these will be used for the Dining Lounge on my 1/96 scale model cross channel ferry, I will be ordering again from you.'
Web Customer
'You guys are the best. Top marks on price Very quick delivery and only a few days until Christmas. Couldn't ask for more. Thanks.'
Paul G
'My order just arrived and given the late hour I phoned my order through yesterday, was surprised it arrived around 10am this morning. The mahogany sheets are excellent, and very well matched as I asked, very well packed to arrive in perfect condition.'
TG
'So just to say thank you very much for a first class product and service. I look forward to buying from you again in the near future.'
Ian Stock
'This is just a quick email to say thank you for the excellent service you provided! I have attached an image of the completed model (see Summer Pavilion), I was really surprised at how accurately and easily the model fitted together, very impressive..'
Brightspace Architects
'Hi there, I visited your shop yesterday morning and was really pleased with the customer service I received, previously the day before I was in Hatton Garden looking for metal and people were very blunt and rude to me, possibly because I was a student and asking for price checks.'
'The employees in your shop were very helpful and also behind the till, where I was given advice about a student card and my products where well packaged. I felt the need to let you know, it was a pleasure visiting your shop and I will be re visiting and recommending to others.'
EF
'What a pleasure catching up with @TeenVogue in their epic building. Glad you like our etching...thanks @4Dmodelshop!'
Sarah Angold Studio
'The pulp ball arrived this morning before I'd even noticed it was missing, or seen your email. I really couldn't ask for more of an impeccable service, thank you so much for sending it on. Extremely satisfied with everything I've received, I'll be using 4D for all my crafting supplies from here on out.'
Douglas
'Ian @4Dmodelshop just saved my life again. Stunningly intricate #etching for a practically impossible #ThankYou'
Sarah Angold Studio
'The tube arrived this morning and I am very, very pleased with the lasered card, absolutely perfect, exactly what I was after. Thank you very much for the fast turn round, excellent service.'
Karen R
'Received the pack of cut material – looks great, thanks for being so organised' (Laser)
Haptic Architects
'looks great! Thanks again for your hard work' (Etching)
Collette P
' Thanks very much for your swift service. I've searched everywhere for some realistic model hedges and yours are by far the best and a very reasonable price (attached picture to show their effect on my model landscape) As you see they make excellent topiary as well.'
Michael Arnold
' The models arrived this morning. Thanks for the speedy service and lovely models as well.'
Richard Crook
'I just wanted to email you to say thank you for delivering my order so quickly! I placed my order (for 10 Obeche sheets) yesterday afternoon and was delighted that it arrived today!
I am overall very impressed with the service - I also had to phone yesterday to check I had ordered the correct sized wood and was dealt with politely and efficiently by the gentleman who answered the phone.
I am self employed making and selling dolls house furniture and I'm currently working on a book of tutorials, which is being released later this year, so I order a lot of wood and will definitely being ordering from you again!'
Julie Warren
Little bits and pieces by Julie
' just a short message to thank you for the brilliant by return service you provided on my first order with you at Modelshop.
You may rest assured that when I am next looking for something I will be in touch with you first.'
Peter Colsen
'Big up to Ben @4Dmodelshop for the engraving on the leather strap for the @nippercharger - we're almost there'
Design on Impulse
'Thanks for your help Sanjeev! Super-efficient!'
Twitter comment
'Order came this morning, very quick delivery, very impressed with service from 4D'
Steve E
'Thanks again [laser-cut pieces] work perfectly! Looking forward to working with you again.'
Haberdashery London
'Your [etching] team is the best!....as usual. Thank you very much'
Julie Impens
'Thanks ben from laser dept @4Dmodelshop for all your hard work over the past 8 months and quick turnaround on jobs. We owe you a drink.'
Ton Taylor (Paul Davis and Partners)
'Thank you very much for the etched tree order that we received earlier today.
I placed the order for 560 small trees yesterday knowing that my deadline was for next Tuesday and your team at 4D produced the trees and sent them to me this morning with no fuss or worry whatsoever.
We at Amodels appreciate the effort you went to at such short notice and will maintain our custom with you into the future.'
Andy Gilbert (AModels)
'My order arrived today - less than 24 hours after my web order! Brilliant service at a great price...what more could anyone ask? I am delighted I found your site and will definitely be back! Well done and many, many thanks. From a very satisfied customer'
Eddie McCormick
'I have just taken delivery of my order which I only placed yesterday afternoon - what fantastic service - and you ask for suggestions on how you can improve on it, well if you could deliver before I placed the order then you would be achieving the impossible. You cannot better what you have just done for me - WELL DONE!'
William Yendall
'Really impressed by the fantastic service from Iain @4Dmodelshop photo etching department this week. Top work! Photo's coming soon...'
Artisan Model Makers
'We received the samples in time. They are looking great. Thanks again for turning it around that quickly in the end.'
Antonia (North Design)
'The laser cut items arrived just now. Thanks for such a quick service. Much appreciated'
Tom Taylor (Paul Davis and Partners)
'Just wanted to follow up on the etchings to say thank you very much for these.
They turned out really well and I look forward to creating further designs for you to work with'
Simon (Bamford Watches)
'Thank you very much for your work on this pattern, it came out absolutely beautiful!'
Jean-Marie (Made Thought)
'Thank you for the etching, looks great!'
Kugathas Kuarajah (Mowbray Crawshaw Architects LLP)
'I just received my order everything looks great! Thanks again!'
Kevin Jéan
'Many thanks for the fast turnaround, much appreciated' [etchings].
Ashley Osmond, Design Bridge
'Thanks for all your help. The items arrived today in excellent condition' [laser].
Jon Sawyer
'We just received the [etched] sheets – they look great, thanks a lot'.
Chris Radley, Fletcher Priest Architects LLP
'Looks great. Thanks for doing this so quickly' [Laser cutting].
Matthew Walker, Adamat LTD
'Just wanted to say thanks, I received the [laser] order on time and in perfect condition'.
Raquel Njguna
'I received [my etchings]. Thanks for the fast service'
Archim'aide Scalemodels
'I visited 4D modelshop last year with my father-in-law who is a regular visitor.
Before retiring he used to work in London and now finds it a great excuse for a day out.
I was 'Wowed' by the variety of materials available and will use some for my 'Cambridge in Miniature' creations.'
Jeremy Corke (Facebook)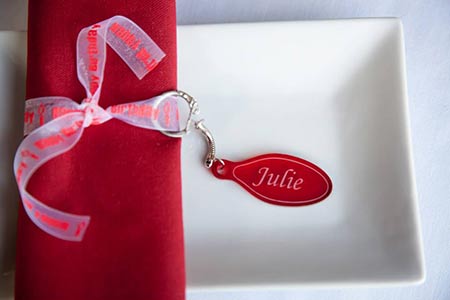 'Thanks for your help with designing and then laser-cutting the key ring fobs. I was really pleased them and my guests thought it was a wonderfully novel way of setting the place names'
Julie Baker
'I have just received my (small) order of silver birch and deciduous trees. I only ordered yesterday, so to receive today was a bit of a shock! Moreover, the trees are of the finest quality and the most realistic I have encountered. I will be returning with a much bigger order! I will also be singing your praises on the model railway forums! Thank you from a very satisfied customer. .'
Barry Morton
'Thanks for the speedy service and concern about not being able to fulfill part of my order. Much appreciated.'
R S
'Just wanted to say we really appreciate your consistently excellent standards in quality, time keeping and all round customer service when it comes to accommodating our needs at short notice within drastically tight time frames. The tree made it onto the model in the nick of time before photos and packing'
Hannah (Heatherwick Studios)
'Just a line to let you know that we have now filled the position thanks to the ad on 4D's website! '
Maria (Nicholas Hare Architects LLP)
'Thank you for the efficient [etching] service. The labels arrived this morning and they are perfect!'
B Deddens (Study O Portable)
'I would just like to commend you on your exceptionally quick dispatch and delivery (it arrived today). I actually made this order because a different supplier had let me down (six working days and still waiting) and I hoped to get some clay before the weekend - suffice to say I will be using you again in the future'
Al
'Thank you for the [laser job] you did the other week – amazing'
Wendy (A D Design)
(After receiving etchings) 'I'm extremely happy with the result, service and speed.'
Mark Noble
(After receiving etchings) 'I will absolutely recommend your services'
Arild Brath (Oslo)
'Just wanted to say 'amazing' received my order today! Fantastic service. Thank you so much'
Ruth
'I just received the etching and have to say it's superb, I can't wait to start work with it. Many thanks for the fabulous service'
Ian N
'Just a quick note to say thanks for the great service, all the best for 2014' [web order]
Alan
'Thanks for the brilliant service' [web order]
Margaret T
'I just wanted to say that you guys rock. You're so awesomely reliable. I've just been ordering loads of WED clay from you guys and you always deliver so damn quick. I love you guys'
Vince
'I just wanted to say thank you again for the excellent photo etch and for producing against such a tight timescale. Absolutely outstanding service and superb quality work! '
Nick McKeown
'Just to say that I placed a first order with you online yesterday – hence a new account set up – and called to request next day delivery. The package arrived by courier this morning at 8.45am. Fantastic service ! '
Wendy Ebringer
'Just wanted to say thanks for the superb service- the parcel arrived this morning and I couldn't believe how fast you managed to get it to me! Thanks very much.'
Suzi Dorey
'Hi, thanks so much for your quick response and quick delivery! Amazing'
Ruby
Hi, Parcel just arrived - its perfect - Thankyou!!! You were faster and so much more reasonably priced than anywhere else I tried. You will be hearing from me again at some point I'm afraid!'
Gemma
'Best customer services ever @4Dmodelshop have staff in the store with Skype so you can call up and see the product, really helpful staff too'
Tom Lynch
'I had a laser cutting job done by your team yesterday. Just wanted to say a huge thank you for sorting out all the little pieces of the work into separate bag and size as well!

The work is part of a model which will be shown in city hall today and once again thank you for doing such a great job!'
Ivan (Pie Architecture)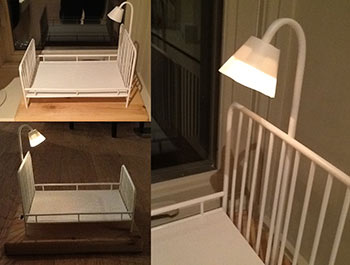 I wanted to write and thank you for your help in selecting materials for my daughter's art project.
She is entering a number if pieces for a year 9 art scholarship at her school in Northamptonshire.
The scholarship involved her picking a theme and entering 12 pieces; 6 of which have to be done at home in her spare time.
She chose the Olympics as her theme and as one of the pieces, she elected to construct a scale model of the NHS bed(s) used in Danny Boyle's opening ceremony.
On your advice, we used styrene rods and strips, as well as a low watt light bulb and power pack to add authenticity by creating a lamp above the bed.
We have now finished the bed and have only the mattress to construct.
Thanks for your advice and overall customer service.
Simon Hammerscmidt
'Many thanks for the laser etched floor you've just done for us at the National Theatre.
We're really pleased with it.'
Will
'I've looked far and wide for miniature trees for my sculptures, these are by far the most realistic I've found. Many others I've seen are let down by cheap trunks that just look like coiled wire and 'leaves' that moult. These are so far from that, beautiful and surprisingly durable.' (50mm Oak tree)
Alice
'Thank you for your very speedy service, the order arrived today.'
John Waller
'Received my order this afternoon, many thanks for your prompt service. Will certainly recommend you to others.'
Doug Scrafton
'Can I express my sincere congratulations on your speedy service, to say I was impressed is an understatement! Ordered 13:00 hrs yesterday in my hand via Royal mail 10:00 hrs this morning ( next day) WOW. If and when I need any other modelling accessories you will be my first stop.'
Clive M Neale
'Just wanted to say a big thank you for the brass etching you did for me. Looked fantastic and went down a storm at the show. Look forward to doing some more in the future'
Simon Moxey
'… thank you for sending a replacement as soon as you did, I have to say some of the best customer service I have experienced for a long time.'
Peter Mitchell
'This is great stuff (Styrofoam LB-X) easy to cut with a craft knife or hacksaw , I'm using it for the basis of a model railway layout cut away the outer edges and you have a remarkable rock face, and on top of that It was delivered less than 24 hours after making the order great stuff 4D'
Steve Hyde
As a long time user of 4D's trees I can honestly say I have found nothing that comes close, and I've tried just about every manufacturer in the World!'
MR. A. McDiamond
'Thank you for the prompt delivery of trees….Amazing! I have tried other makes and making my own trees, but nothing beats your trees for realism'
Len Wilkenson
(Railway modeller and contributor in 'Model Rail' magazine)
'Thank you so much for the piece. It is to a higher standard than I could have ever have wanted'
Mike Freeman
(comment after receiving work produced by our Laser Dept.)
'Thanks to Ben for a job well done, very pleased with the result and thanks for sending it out so quickly!'
Phil Neal
We received this comment for nickel silver etching:
'Thanks very much for the etching, which looks great, and for turning it round so quickly'
Dick Bird
'Mohammed – the name plates look AMAZING!!! Thank you so so much! We'll be ordering some more soon'
Bethany Ann McDonald
(Bush Theatre)
'Wow! I didn't expect such speedy dispatch! Thank you very much!! Very encouraging for future orders. Excellent service'
Brian