HOW TO MAKE A PUMPKIN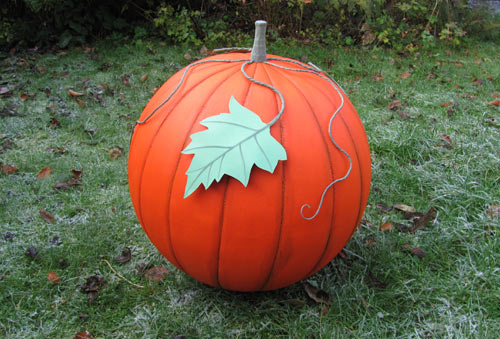 Using a 500mm polystyrene sphere, we show you how to make this model pumpkin.
The pumpkin was made for a stage version of Jack and the Beanstalk.
We stock polystyrene spheres in many sizes so you can make the pumpkin any scale you want.
The method uses Rosco Foamcoat to seal the surface and give a base for the emulsion and acrylic paint.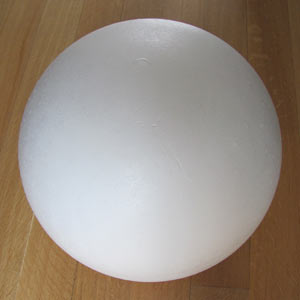 1. Glue the two halves of the sphere using UHU Por Styrofoam adhesive.
2. Draw on the segments of the pumpkin, dividing in half, then quarters, then eighths, then sixteenths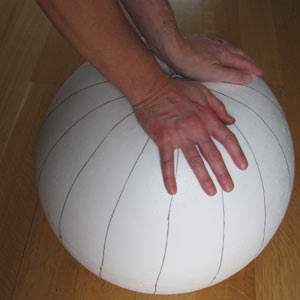 3. Flatten the sphere on the top by applying gentle pressure.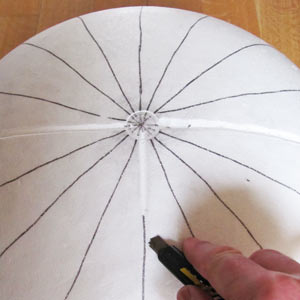 4. Using a craft knife cut grooves into the pumpkin following the drawn lines.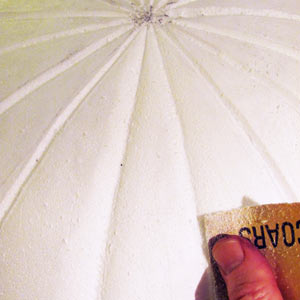 5. Gently sand the grooves to smooth them using a course sand paper.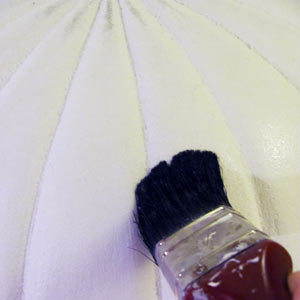 6. Seal the pumpkin using watered down PVA or Rosco foam coat.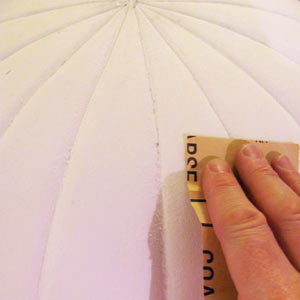 7. When the dry sand the surface to smooth out the larger imperfections.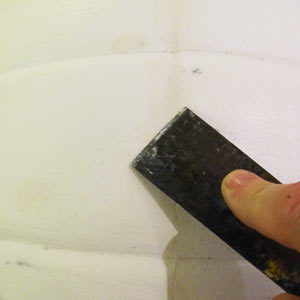 8. Using a filler fill the joint. When dry sand and then seal.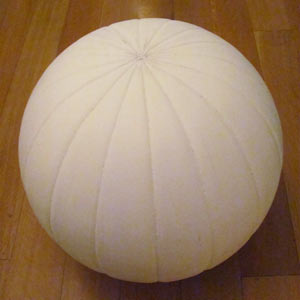 9. A sanded and sealed pumpkin.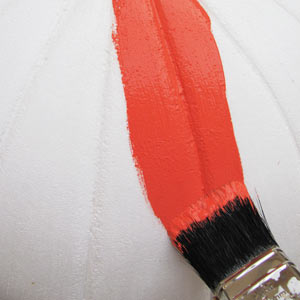 10. Apply an undercoat to the pumpkin preferably using an emulsion type paint.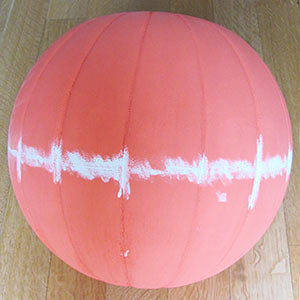 11. When painted fill any areas that are not smooth then sand, seal and paint.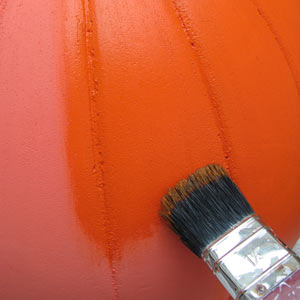 12. Apply a coat of Acrylic paint to give solid satin finish.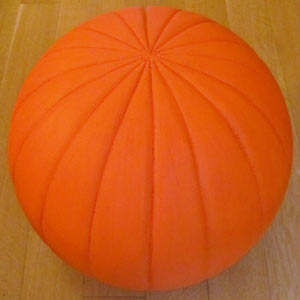 13. The pumpkin painted with acrylic paint.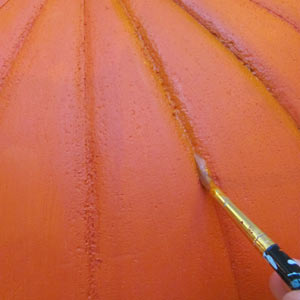 14. Using the acrylic orange darkened with a small amount of black paint to use as shading in the grooves.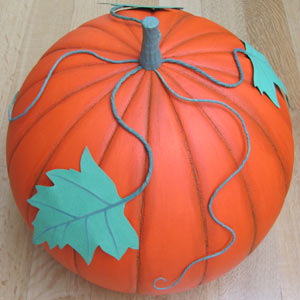 15. A shaded pumpkin. Dress the pumpkin with a stork, leaves and tendrils.
MATERIALS LIST
500mm polystyrene sphere (SB91028)
UHU Por Styrofoam adhesive 40g (AP00022)
Retractable craft knife (TK10039)
Sandpaper (TA10000)
Foamcoat 500ml (FT00013)
Any orange emulsion (undercoat) and acrylic paint of your choice.
Download our step by step guide here. (2Mb PDF)