Soft aluminium animation armature wire.
This aluminium modelling wire is soft and malleable enough for shaping and bending with just hands, whilst still being rigid enough to maintain its shape.
The soft aluminium wire does not spring back making it ideal for animation and stop-motion.
Perfect for use with large armatures as well as stand alone modelling, perfect for crafts, doll making, jewellery making and also flower arranging.
The modelling wire is available in various diameters (see drop down box).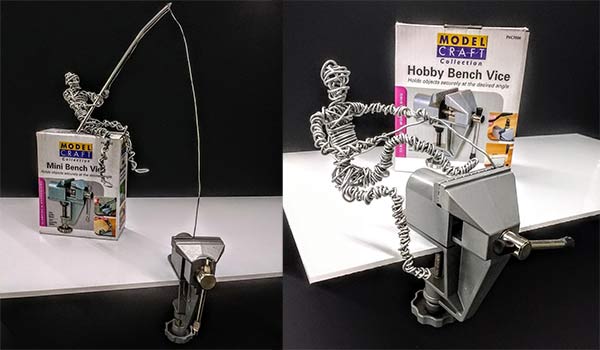 Figures made from 1.5mm armature wire.