These are the baseboard and buildings that go with our step by step guide to making the Motte & Bailey castle.
You can print out the plans yourself for free here (x6 A4 sheets) or purchase this version.
This version is printed onto thick, high quality paper, which will make constructing the buildings easier than on standard paper.
If you make our Motte & Bailey castle, we would love to see the results, please send pictures to web@modelshop.co.uk
This model was completed by Amanda Valenzuela Year 7 St Peter's CoE Old Windsor: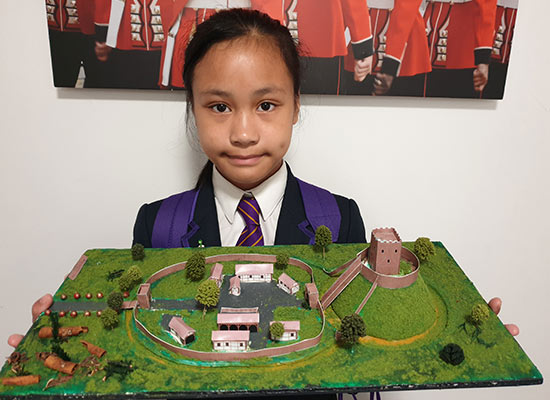 This model was completed by Kara Payne for her Year 7 school history project: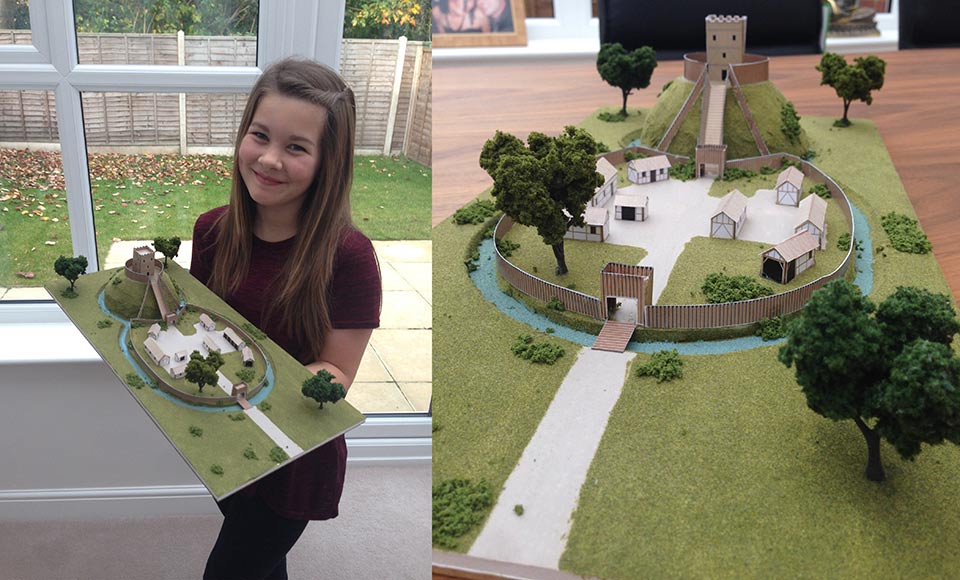 Here is the Motte & Bailey Castle made by one of our customers (Tahos) following our plans: